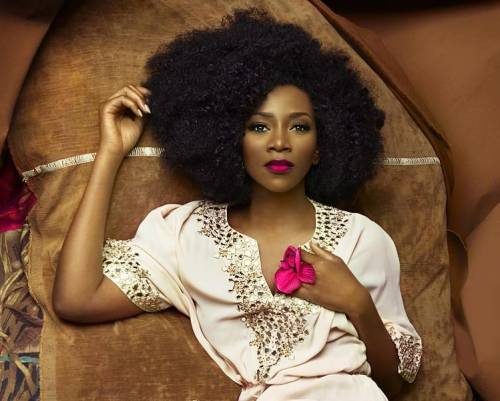 Concerns have been raised after popular actress Genevieve Nnaji sends cryptic messages that might be considered worrisome.
The movie star and business mogul took to her verified Instagram account on Thursday to write words from the Quran.
"Every soul will taste death. Pray before you are prayed upon."
This is coming days after the actress took to her Instagram story to opine that mental health is more spiritual than physical.
According to the actress, people who are seeking stability and balance should rededicate their lives to God, serve him properly.
She  urged them to get baptized. She wrote;
"Mental health is more spiritual than it is physical. Rededicate your life to the God you serve. Get rebaptized".
The actress also shared troubling video quoting the Quran with photos of some chapter in the Quran, a prayer mat, and a graveyard with the caption;
"It's just a dream. Please, wake up, wake up."
Reacting to the troubling post, concerned fans of the actress stormed the comment section with words of comfort and advice.
One yuslurv_thatar wrote; 'Someone should check on her depression is real'
One amaraa_chy wrote; 'Which one is I hope she is fine that you people are saying….. nawa oo it's just a normal post nah… something everyone can relate to…. there is nothing wrong with a Christian sharing a Muslim post… I do it sometimes too… one love'
One tohab_ wrote; 'I hope she's OK her people should check on her oooooo_you see those people claiming classes and introvert are sometimes going through shit they can't explain.'
One he_king_sonia wrote; 'Genevieve abeg ooh, stop rough play'
yusufmariam2 wrote; 'Sometimes people just wake up feeling thoughtful about life…And sometimes it's just passing a message across. I pray she's fine.'
One preciousomovo wrote; 'We're all souls having a human experience. This is not our home'.
One Official soul wrote; 'You are getting us scared..you have been on a scary mood lately. are you fine, my omalicah ada obi?'