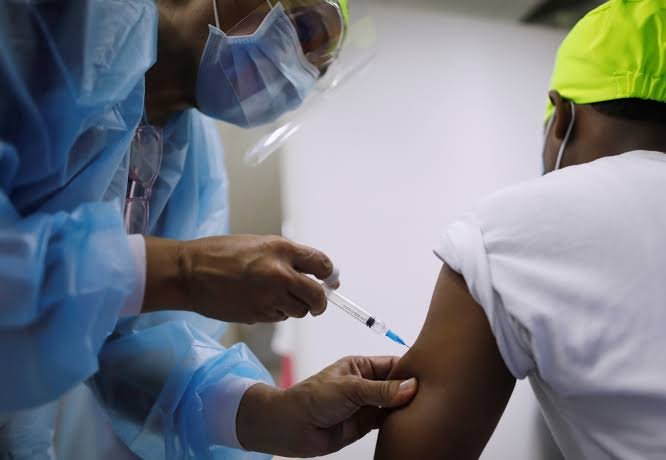 Edo State Governor, Godwin Obaseki has stopped and sent home staff working at the Edo State Government house for not presenting proof of COVID-19 vaccination as made mandatory by the governor.
The workers resumed work this morning and they were prevented by security operatives at the entrance gate of the Government House from gaining access to their offices as they could not show proof of vaccination against COVID-19.
It would be recalled the Edo state Governor, Godwin Obaseki few weeks ago insisted that there is no going back on the government directive that those who refuse to get vaccinated will not be allowed access to public places like banks, markets, among others.
Governor Obaseki said the order by a High Court sitting in Port Harcourt, Rivers State, directing the Government to maintain the status quo on the purported compulsory vaccination of its citizens with the COVID-19 vaccine is speculative, pre-emptive and the court order will not stop the government from enforcing the compulsory vaccination by second of September.