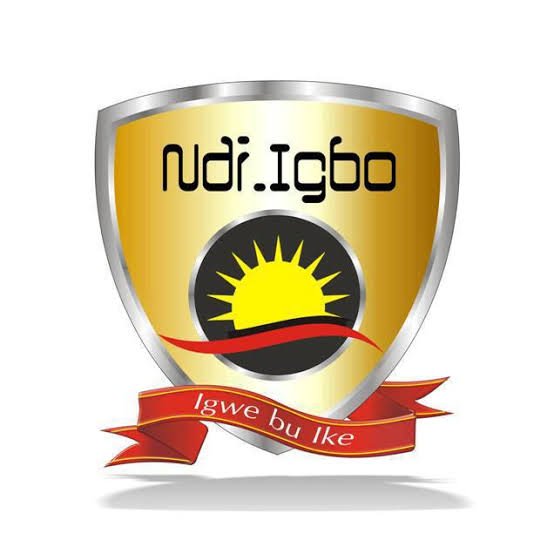 The Igbo National Movement (IMN) has condemned in its entirety, the recent killing of Igbo youths across South East states including River State.
IMN, in a Press Statement, wondered why the Federal Government was so quick to deploy gun-toting soldiers to mow down Igbos asking for self-determination, while ignoring those making such calls in other regions.
The group also condemned the position of Igbo governors, who spoke against the youths, describing their stance as very shameful.
Below, Jungle Journalist Media Ltd reproduces the statement in whole:
After taking a holistic look at the events of the past few weeks, and especially, as it concerns the security situation in the South-East part of the country that are Igbo homelands, we have noted that although there are on-going agitations by different ethnic nationalities across the Nigerian Federation, the only agitation for self-determination which has led to a swift militarization, is that of the South-East.
As Ndigbo are constantly reminded by the language used by the Presidency that we are "vanquished", "inconsequential" and therefore liable to be encircled and dealt with in a manner inconsistent with our rights as indigenous peoples, the Igbo National Movement has come together in general meeting and resolved that:
1. We condemn in its entirety the recent militarization of the South-East which has resulted in the loss of innocent lives of citizens.
2. We condemn the excessive use of force by the military and the aggression on the part of the Federal Government of Nigeria which would have continued unabated if the outcry had not been unanimous against it, by all well-meaning citizens of the Federation, including the media.
3. We state unequivocally that there is no excuse for the killing of innocent Igbo citizens, in derogation of their Fundamental Human Rights, the Constitution of Nigeria and their rights as Indigenous Peoples within the Federation.
4. We believe that dialogue always seems to be the last option explored by the Federal Government in matters pertaining to Ndigbo (Igbo citizens) and that the bloodshed in these last few weeks of madness have done nothing to achieve a pacification of the South-East, nor has it helped to bring any meaningful change in the security situation in Igbo homelands. What it has achieved, is a wanton waste of lives. Those who should have been protected by the state, now lie in unmarked graves, without trial or due process, at the hands of the same state.
5. We find it worrisome that the President of the Federation, after threatening to "deal with Igbos in a language (we) will understand", in referring to the genocide of the Civil War, where starvation was made a tool of war, has now chosen to repeat the economic blockade of the South-East to make Ndigbo a "dot in a circle". We find it even more worrisome when we realize such language has not been employed to describe militant herdsmen and their sponsors, even while the President has alluded to the fact that these people are not even Nigerian citizens, meaning that non-Nigerians are more worthy of the President's respect, even more so than his own citizens, so long as those citizens are Igbo.
6. The Igbo National Movement condemns the killings of all citizens, including security agents, and the destruction of government infrastructures in the South-East. We have pointed out above that we do not believe that the allegations that the perpetrators of these heinous crimes are Igbos, hold any merit.
7. The Federal Government itself has on different occasions blamed foreign mercenaries for the killing, kidnapping, and raping of Nigerians in other areas of unrest. The Presidency also confirmed in his recent Arise TV interview that mass killings in various regions and states of Nigeria were carried out by foreigners. We then wonder why the same President should isolate the situation in the South-East as having different perpetrators even where the modus operandi bears the signature of terrorist groups active in other areas. Likewise, neither the Presidency, the Attorney-General or the Security forces have offered any evidence to substantiate the allegations against Ndigbo, other than threats and negative imputations without foundation.
8. We therefore demand the immediate release of innocent Igbos arrested by the security forces in this period of chaos. Their only crime is being Igbo in Igbo land.
9. We have noted that there are other parts of the Federation which for over 10 years, have been engulfed in terror attacks, against all citizens, regardless of ethnic nationality, and including Ndigbo, which have neither been met with the same show of force, as that experienced in the South-East, nor has the rhetoric from government been as incendiary.
10. We note that the extra judicial killings carried out in the South-East, are happening in the same country where confessed Boko Haram terrorists are being granted pardons and rehabilitated with federal funds — the commonwealth of all Nigerians.
11. We conclude therefore, that it seems the life an Igbo man may be considered by some to be cheaper than the lives of other nationals. It is as if the government of Nigeria wishes to repent of its *"No Victor, No Vanquished"* motto and now wishes to wage a new war against Ndigbo, along the terms of that which was said to have ended more than 50 years ago.
12. It is public knowledge that from the North to South and from the East to West of the Federation, there are justifiable reasons for the various agitations for self-determination by diverse ethnic nationals within the Federation. We therefore urge the Federal Government to respond to the agitations with fraternal considerations rather than the illegal use of force.
13. We make it clear that Ndigbo as a whole have never expressed widespread support for the Biafran agitation, however, we acknowledge that it is the constitutional right of those individuals to express their democratic rights in a non-violent manner.
14. We are sure the Presidency knows that being Igbo is not synonymous with Biafra, but it seems nefarious motives are in play when utterances from the Presidency mischievously draw comparisons between law-abiding Igbo nationals and the Biafran agitation for a non-Igbo nation.
15. It is also mischievous for the Government to mis-interpret a day Ndigbo spend in remembrance of our fathers, mothers, sisters and brothers who were lost to us as a result of the carnage of the Civil War of 1967-1970, using the words *OZOEMENA*, which means *"May It Never Happen Again"*, as a day of wide-spread obedience to a separatist group, which has never held any political power in the South-East, or in any Igbo homeland.
16. As the Presidency knows from its experience in the North-East, North-West and the Niger Delta, civil agitations cannot be defeated with force of arms. Dialogue and the opening of a sincere channel of communication are necessary means to quell such issues. Just as the Presidency has employed similar measures in these aforementioned areas. We therefore urge the government to employ diplomacy to resolve the issues the agitators are raising and eschew the use of force as a method of first resort.
17. We disassociate ourselves from the press release of the South-East Governors and their condemnation of the Igbo Youth. While we agree with the statement to the extent that Ndigbo are a peace-loving people, the tone of the press release suggests a willingness to sell-out our youths in a manner that leaves our people open to derision in a manner unprecedented in the annals of the Federation.
18. We demand that these Governors, as our elders and leaders, read in-between the lines and see these latest provocations for what they are. We do not want to believe they may they have deliberately refused to do so, out of a fear of their political ambitions or for fear of reprisals from the Federal Government. This dereliction of duty, should it continue, will not be forgotten by Ndigbo.
19. Any rebuke of our youth must not be divorced from the history of marginalization that has necessitated their discontent. No other political leadership has so willingly thrown their own people under the bus like these Governors have just done. We, therefore, stand strongly with our deeply hurt, and many-times-betrayed youths, whose demand for a system and leadership based on Justice, Equality and Merit is a call that finds resonance not only with Ndigbo, but across the Nigerian Federation, in and amongst other ethnic nationalities.
20. Ndigbo are the most travelled of all the ethnic groups in Nigeria. Ndigbo are the largest non-indigenes of every state in Nigeria. There is no history of violent conflicts, which have been initiated by Ndigbo, between us and our host communities. Even when we are attacked without provocation, we have always sought peace and maintained a peaceable existence with our neighbours. This is because Ndigbo are builders, investors, and developers by nature. We understand what it is to build a nation and we always seek a conducive environment to prosper.
21. No Nigerian government which believes in truth and justice would ever antagonize such a peace-loving people. It is laughable to suggest we be tagged as aggressors in our own lands, where what we have built has been through our own blood, sweat and tears, with little or no help from the Federal Government following the utter destruction of the civil-war, with reconstructive efforts limited to a "poverty-fund" of £20 per person. From these we have risen to build our cities today which are under threat from the military.
22. We know that the violence that took over our streets recently was sponsored by external forces, as it is clear that no single Igbo man or woman has been brought to trial or even charged for any of the events that necessitated the military's involvement. It may be a case of tagging an innocent dog a bad name in order to kill it, but we will leave that judgement for other citizens to make on our behalf.
23. For the records, Ndigbo have over 3,000 years of history as indigenous people living in our area of the South-East of Nigeria. In all that time, we have never fought to conquer or rule any nation. We have no territorial ambitions outside our homelands and have no need for "grazing" lands beyond what we are able to purchase for ourselves with legal tender.
24. Ndigbo love peace, unity and progress, hence our adage, "Egbe Bere Ugo Bere, Nke Si Ibe Ya Ebele, Nku Kwa Ya" (simply put, "Live and Let Live"). The land Igbos build on, or settle in, are legally acquired (even at extremely high cost). All the estates our people have developed were legally acquired. To deny this in favour of a narrative that seeks to compare us with nomadic peoples who have neither sown nor built on the lands they traverse is mischievous at best or perfidious at worst.
25. We rise to affirm the rights of every indigenous people in Nigeria to seek self-determination, even as we believe it is our fundamental human right as Ndigbo to do so, through non-violent means, in accordance with International Law, the United Nations Charters and the Nigerian Constitution.
26. No nation prospers in injustice.
Signed
Anthony Olisa Okolo Esq-President-Worldwide
Nze Ugo-Akpe Onwuka Vice President
Onyemuche Mbachu-Secretary
Chief Peter Agba Kalu-National Coordinator (Nigeria)
Okoro Chinedum Benedict-Assistant Coordinator
Barr. Eze Eluchie – Legal Adviser