Says Efforts yielded fruits.
Hon Monday Diamond Ani,leader of the team of Ward to Ward Sensitization Tour of Enugu State for Zoning/Rotation of Governorship to Enugu East Senatorial Zone otherwise known as KWADO NKANU MOVEMENT has commended Distinguished Senator Ike Ekweremadu,the Senator Representing Enugu West Senatorial Zone in the National Assembly for his wise decision to withdraw from the Enugu Guber Contest for the sake of peace, unity, maintenance of equity and more progress of the State.
Recall that there has been serious political tension in Enugu State over who succeeds Gov Ugwuanyi from the People's Democratic Party come 2023, mainly, as a result of the formal declaration of Sen Ike Ekweremadu of Enugu West Political Zone to run for Enugu State Governor ,a move many Political players and stakeholders in Enugu State and beyond saw as a derail in rotational agreement and an affront on the people of Nkanu,a move capable of dethroning the long aged zoning practice which has entrenched peace,unity, equity and fairness in Enugu State.
Following the recently concluded Primaries of the PDP in which the CEO of Pinnacle Oil and Gas Bar Peter Mbah emerged as its Governorship Candidate, affirming the capacity and consolidated control of Gov Ugwuanyi as the undisputable leader of the Party,not just in Enugu but in South East.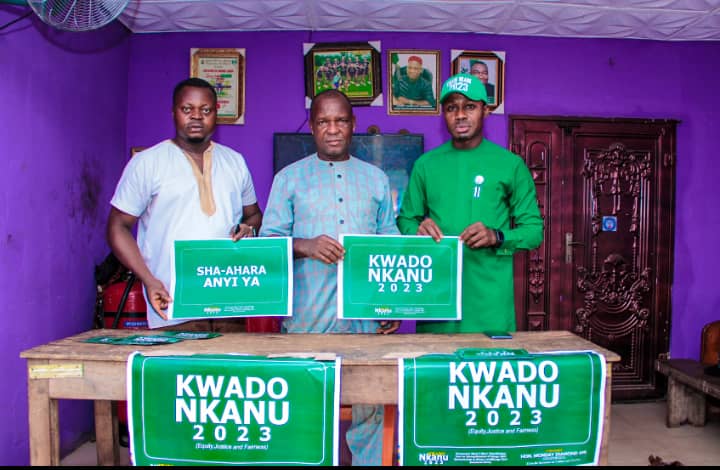 Hon Monday Diamond Ani (Odoziobodo), former Special Assistant to the Governor on Culture and Tourism,Convener The South East Debate and KWADO NKANU MOVEMENT said that the herculean efforts of KWADO NKANU MOVEMENT was never in vain as the philosophical and ideological message of the Movement as propelled by the Executive Governor of Enugu State yielded good fruits.
Hon Monday Diamond Ani who spoke to the news men from Abuja while on an international assignment said that Ekweremadu's decision will further fine-tune a peaceful Election in Enugu State.