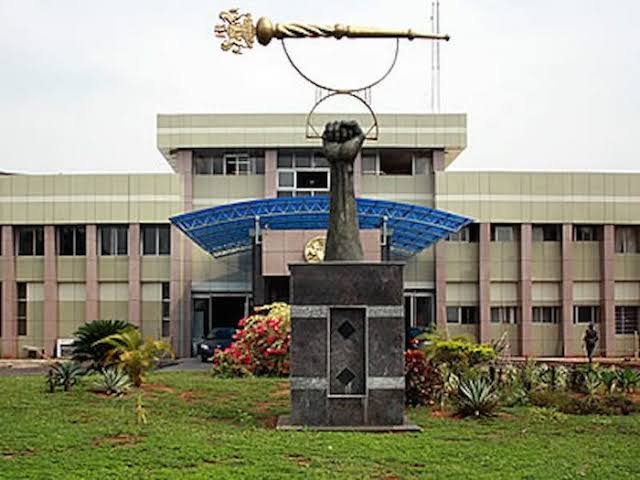 ..says the death of his colleague, Hon. Ekweremmadu Jnr, should be probed
By Johnpaul Anih
Following the media publications Enugu State Commissioner for Lands and Urban development, Dr. Sur. Victor Chukwuemeka Nnam failed to appear before the Enugu Assembly House Committee on extortion in urban and other connected matters, the Commissioner has subsequently debunked such allegation, saying that "at no time was he invited officially for any meeting".
In a telephone conversation with Daily Star Online News correspondent who sought to know what really transpired, the Enugu Commissioner for Lands says that no official invitation from any committee was extended to his office.
Dr. Nnam insisted that such hatch move is a calculated attempt to disparage and drag his hard earned reputation to the mud.
"According to the provisions of the law, whenever any petition is brought against anyone, he/she should be notified of such petition, so as to enable him answer".
"At no time was I summoned by any committee of the Enugu House of Assembly, received any formal invitation nor petition, so I am utterly disappointed hearing this from the media".
"This is the handiwork of mischief makers aimed at tarnishing my image.
I have received myriads of calls from family, friends and well wishers that my name is being announced on radio, but I have not received any formal invitation, nor been summoned and failed to appear".
Whoever that wants to summon me should write me officially, not going to the media"
"I encourage the public to disregard this false allegations by detractors"
Nnam therefore queried how his colleague, Late Chief Mathias Ekweremmadu who appeared before the House, slumped and died mysteriously.
The former Enugu Commissioner for Transport, Late hon. Mathias Ekweremmadu was a man of God whose reputation preceded him.
He however called on the Enugu State Governor, Rt. Hon. Dr. Ifeanyi Ugwuanyi, the Speaker of the state Assembly, Rt. Hon. Edward Uchenna Ubosi to call Hon. Chinedu Nwamba led committee to order.
He maintained that he will NOT succumb to any pressure, harassment, intimidation and bullying from some of the House members who are bent on disparaging some of the State excos.
"I don't know when the house of Assembly had become law enforcement agency to start investigating criminal allegations of land grabbing"
"The economy is bad, everyone is suffering it and the budget did not provide for any of the exco members giving money to Assembly committees"
Dr. Nnam said he will consult his legal team for onward decision.