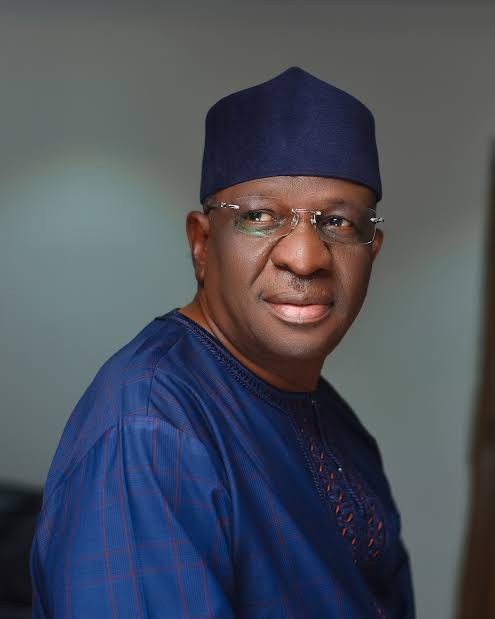 By C. Obasuyi (ChristopherObasuyiFoundation@Gmail.Com)
Good Evening Sir,
After my last discussion with you in respect of your third term ambition to the senate of the Federal  Republic of Nigeria, I have consulted widely, through my foundation "Christopher Obasuyi Foundation For Good Governance & Social Change" (COF).
We are accredited by the UK Charity Commission for England & Wales, and have offices in the United States, Ireland (Dublin) & Nigeria. Having gone through your records for the past seven years as a Senator, we are unable to identify any substantive performance record or positive reference to use as a yardstick to earn my support as expected. Dividends of democracy for the people who voted you into power is ZERO, based on my findings.
If this is a wrong assumption on my part or I was ill-informed, I will appreciate from your good self if you can please point to (not too many) just one constituency project you brought to the good people of Edo State. How many indigenes have you helped to elevate out of squalor for instance?
The general impression is that you tend to identify more, or show relative sensitivity to the plight of people in the Eastern part of the country, where your wife comes from. It is said that "Charity begins at home, and justice begins next door". How shall we start dishing out charity to others and be uncharitable to our roots? "But if any provide not for his own, and specially for those of his own house, he hath denied the faith, and is worse than an infidel." (1 Timothy 5:8 KJV).
It is not ancient history but a contemporary one, how great men like Sir Gabriel Igbinedion, Dr. Efianayi Iyayi, John Enoyogiere Edokpolo, Pa A.O Obasuyi, Pa Samuel Aideyan and many others impacted extraordinarily in uplifting the lives of ordinary citizens of the state. These were private individuals with no links to any government establishments, as opposed to the relatively juicy position you hold as a Senator in the red chamber. I will like to see you using your privileged position proactively, and be more sensitive to the plight of the downtrodden in our community. I will also recommend that you partner with the United Nations High Commissioner for Refugees (UNHCR) to see how you can be helpful to our brothers and sisters who are dying daily in the Sahara Desert and in the Mediterranean Sea due to bad governance in our country.
You must not be a Senator to be able to help your people. Having said that, I will advise that you drop this third term ambition and do the needful by taking a cue from the great Benin men that I mentioned above and seize the opportunity to write your name in gold. Today we can see every Tom, Dick and Harry with no means of livelihood other than calling themselves professional politicians obtaining nomination and expression of interest forms to contest the presidency of our beloved country (it is only in our clan that politics is a vocation). Nevertheless, if any Edo indigene with credibility decides to join the bandwagon, I will be the first to organise fund raising for such individual because I am a proud Benin Man who has been trying in my little capacity to help. It was on this basis that I spent my personal resources on Godwin Obaseki's second term bid without recompense. Politics is supposed to be rooted in Ethics and Moral Conviction. Ethics and Responsibility go together. Sadly however, most of our politicians are too reprobate minded to understand the basic rudiments of politics.
I crave your indulgence to perceive these comments on the basis of the underlying sincerity and adopt an appropriate orientation to public position and service.
With all due respect,
C. Obasuyi.
ChristopherObasuyiFoundation@Gmail.Com