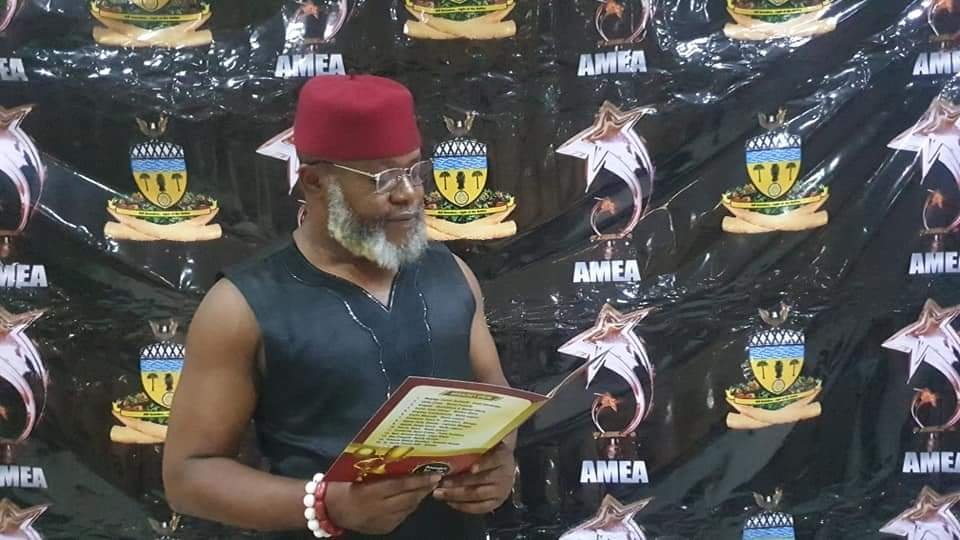 Pamela Eboh, Awka
The third edition of the Anambra Media Excellence Award, AMEA on Friday handed out media Excellence Awards to eleven media personalities drawn from different media platforms.
The award recipients include, Chido Obidigwe, a veteran broadcast journalist/Media Consultant, Roy Ekwunife, a broadcaster with ABS the state owned radio and television station, Pamela Eboh, a senior correspondent with News Express, Joy Odinye of Channels television.
Others were, Izuchukwu Okafor of the state owned National Light Newspaper, Oguegbu Ostende Udoka, journalist and a lecturer at Federal Polytechnic Oko, among others.
The yearly event which was initiated by Dr Harris Chuma Odili and organised by Association of Digital, Media Core Advocates, ADMCA to recognise and honour personalities and Institutions, especially journalists whose activities in the digital media space is impacting positively on humanity.
In his address, the Director of AMEA, Chuma-odili said that the awards ceremony has become a meeting point where journalists and media practitoners converge to unwind and celebrate professionalism.
He said that this year's award had a slight change in the process of adjudication, saying that rather than the voting process, it nominated people and submitted to the panel, which in turn verified, scrutinized and adjudicated.
While saying that AMEA has grown in leaps and bounds, the Director added,
"The 2021 edition brings the Anambra Media Hall of Fame, to permanently celebrate distinguished media professionals for their essential role in the socio-political development of the state.
"We will not only be celebrating media professionals but handing out reward packages like prizes to make their hardwork worthwhile."
Chuma-Harris expressed hope that AMEA will knit a closer bond and synergy with the awardees to foster team work and greater partnership.
Speaking after receiving his award, a veteran broadcast journalist who currently serves as a DG to governor Willie Obiano on waste management thanked the organisers for the recognition.
He said that the award will spur him to continue to work harder to greater heights.
On his part Oguegbu Udoka said that though he has received so many awards in the past, that the AMEA award not only stand put for him, but will occupy a special place in the history of his life.
"This award is very close to my heart. It has added another glitter to my life history", Udoka said.
The 3-hour memory lingering event was enriching and refreshing. It presented the right ambience to unwind, as the guests wined and dined, in celebration of media excellence.