I sieze this great  opportunity to once more ring the awareness bells regarding the need for Igbo youths to actively get involved in this forthcoming general election by ensuring they get their voters cards to bring about the desired changes in the system.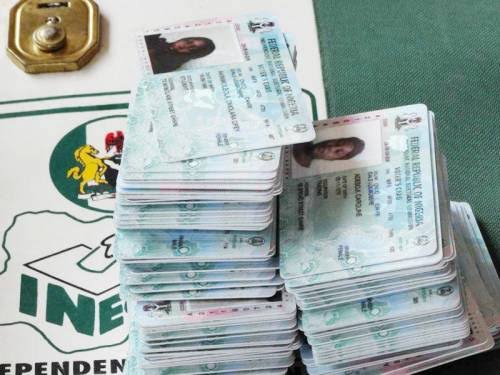 Southeastern youths are vibrant, perfoming and promising in all facets of endeavours but lack full participation in national politics which is the bedrock of satisfying a sense of belonging in a heterogeneous society like Nigeria. How do we expect transformation and revitalized economy without using our statutory power called " Voters Card" to actualize the dreams?
Igbos are the only tribe that can generate 99% votes in Southeast and the second highest voters in other five regions in the Country due to their numeric strength in those regions. In Lagos State ,The yorubas are contesting with Igbos as per which region will be able to give the highest number of votes due to the population of Igbos living there.
In Port Harcourt city of Rivers State, Igbos almost control the greater population including Obio Akpor LGA which is the most populated council area in the State.
In Kano, Abuja, Kaduna, etc Igbos are of larger numbers after the indigenous people of the land and if they can strive to get their voters cards as the mantle of power for change, the possibility of electing a Southeasterner the next President of Nigeria is highly realistic.
We must not continue to sit on the fence while things are drastically getting worser. May Igbos be reminded that if they continue to relent doing the needful while other regions are busy augmenting and improving on their political potentialities, there is no way a Nigeria President of Igbo origin could be achieved . I wonder why we must allow nochalance and uncommitment to keep eroding our chances of clinching power at the centre.
All those retinues, fanta drinks and piece meal searchers who go about turning truth upside down should bury their heads in shame.
Those who believe that zoning presidency is no ideal but advising PDP to focus on winning elections cannot read through the lines reality at the moment. Equity thrives where in a Country of three major ethnic enclaves, power is fairly rotated among them not where only two out of the three major language speaking groups occupy the seat of power at the centre leaving the other to be a spectator in the scheme of things. It is pertinent to note that the reason why we are not prospering politically is that our youths are not sensitive to detect their shortcomings and make amends.
This shortcomings is no any other thing than failure to actively come out en mass to support and vote in elections.
Mr. Greg Peter Obi and Chief Senator Pius Anyim are two Igbo sons fully equipped, qualified and competent enough to transform Nigeria if one of them is given a chance to be elected Nigeria President. These are national leaders of proven character, integrity endowed with wealth of expriences needed in running a government of national unity and inclusiveness.
I challenge Igbo Youths to rise andy unite for the realization of this massive agenda. Igbos are industrious , accomodating, kind hearted and detribalized that citizens from other parts of the country co exist with both in trades and other areas of life without any sense of tribalism, nepotism or segregation .
The time is NOW!
Lets get our PVCs and change the system.
Chief Emeka Kalu
National Coordinator, PDP Coalition.