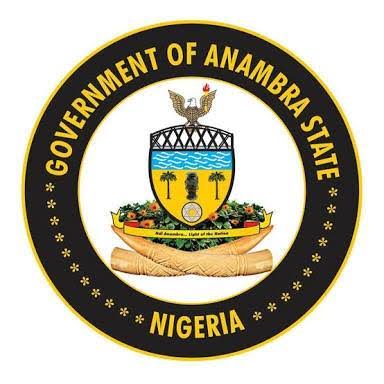 By Dr. Harris Chuma Odili, FCMsp 
In recent times, the rising spate of insecurity in Anambra have become worrisome, currently generating, and producing negative vibes, and portraying the once peaceful state in bad light. The citizens now sleep with one eye open; there's palpable fear in the land, the air is filled with uncertainties.
Sadly, all the successes recorded by the outgoing governor in the areas of security are now history, no thanks to the proponents of unknown gunmen enterprises, who have kept everyone on bended knees.
Anambrarians of Goodwill should rise and support the condemnation of the growing spate of insecurity across parts of the state.
The incoming government should take bold steps to restore peace, security and stability in Anambra state, Prof Soludo will be expected to initiate new security measures to curb the violent attacks on innocent citizens by militias, hoodlums, terrorists, armed robbers and bandits who are routinely kidnapping, raping, maiming, killing and destroying lives and properties in the state. Reportedly, these faceless criminal gangs have taken occupation in some communities in Anambra.
For the criminals, it's a taboo to drive through the communities, well dressed and in exotic cars; you will be ambushed, kidnapped, beaten mercilessly and made to pay huge ransoms. The seeming free reign with which the enemies of state operate have created an impression in many quarters of failure of intelligence, which is the bedrock of national security and safety.
Without mincing words, ndi Anambra expects serious commitment from the new governor to fight these rampaging monsters who are presently feeding fat on innocent bloods and walking the streets freely.
Ndi Anambra want to see a state where the streets belong to the people, not the militia, terrorists and bandits. We want to see our people able to go about their daily lives and grow their communities – where civic leaders are the ones shaping the future of the state, not those with arms.
Come March 17, the new governor is expected to declare war against the unlawful occupations of hoodlums in the state. Efforts should be made to gain first-hand impressions of the spectrum of Anambra's security challenges and how they are interlinked.
Presently, the security situation has deteriorated significantly. Anambra remains highly fragile, only with the immediate assistance and commitment of the law enforcement agencies can the building blocks of the peace process maintain a strong foundation, and the people will embrace the long expected kiss of peace, that will definately herald a new dawn, a new order.