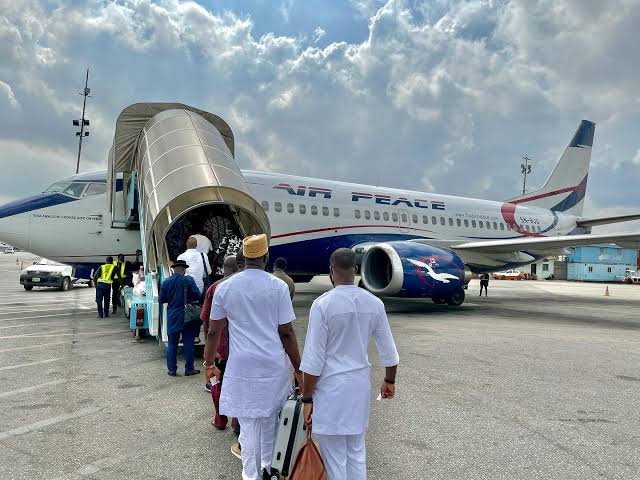 Passengers of Air Peace at the Port Harcourt International Airport have protested against the airlines over what they described as criminal and deliberate delays ans outright cancelation of flights, in order to shortchange them.
A passenger, Engineer Lawrence Ezeh, who spoke with newsmen on the phone, was outraged following what he said was a deliberate act of fraud by the airline.
He narrated how he had booked for a flight some time last week, for Tuesday, July 27.
According to him, they had given him a ticket for 6pm, which he declined, staying that he has a business meeting by 2pm, and must leave Port Harcourt before then.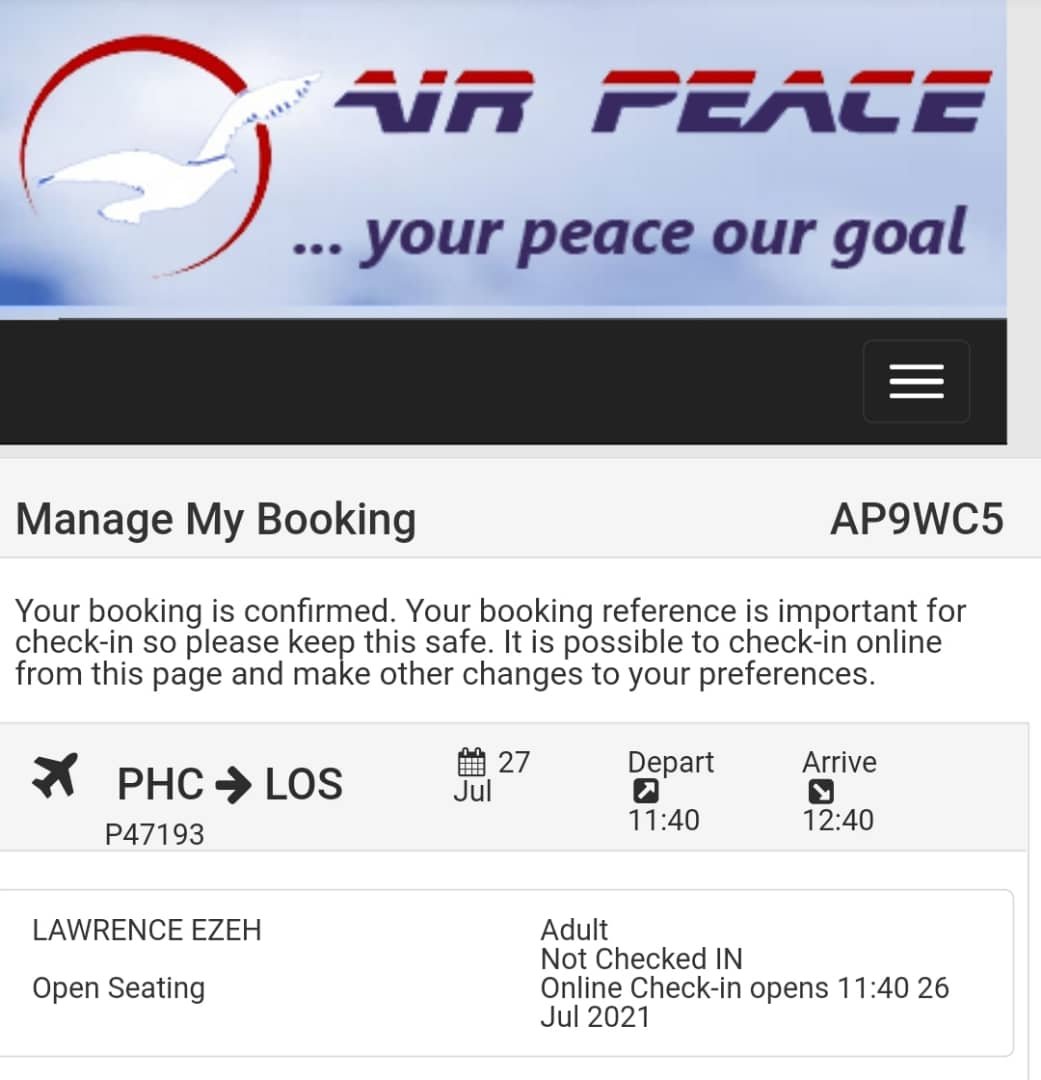 Hear him "Last week, I paid for a ticket, and they sent me a ticket for 6pm today. I responded and said no, I have a meeting in Lagos by 2. They said okay, and sent me another ticket for 11.30am. I paid.
"Only for me to come here, and they said the flight is delayed for one hour. I said fine, I could still meet up with my meeting. Then they came up now and said it will be delayed till that same 6pm, so it was purely intentional.
According to Ezeh, the airline is reducing to do a refund "I am asking them for a refund, and they are saying they cannot pay. What they want us to do is to walk away. That is what usually happens, ans nobody cares, and they will just eat your money, for goodness sake!
"They keep saying that they are on it. As a a matter of fact, this flight is canceled, but they want everyone to walk away so they can eat your money. It is not going to work. I am at the Port Harcourt Airport, de mobilized and can't go anywhere.
An angry Ezeh also lambasted the Federal Ministry of Aviation, which he said has refused to pay attention to the numerous complaints of Nigerians about the acts of the airline company "When we Nigerians are complaining, those people at the Aviation Ministry will think we are being stupid, and are busy giving them all kinds of incentives.8
Presenting documentary evidences to the media, the business man also threatened to institute a lawsuit against Air Peace.
Irregularities in airline operations in Nigeria has become an issue of growing concern. Just last month, a civil rights activist ans president of One Love Foundation, Chief Patrick Eholor threatened to sue another airlines company over a similar development.
Eholor had written to the Ministry of Aviation, rasing concern over the resell of tickets by airlines at exhortationary rates, and the lacklustre attitude of airlines security over the identity of its passengers.
He warned against terrorist hijack of airlines as a result, and called on the Federal Ministry of Aviation to look into the numerous growing concerns in the sector.