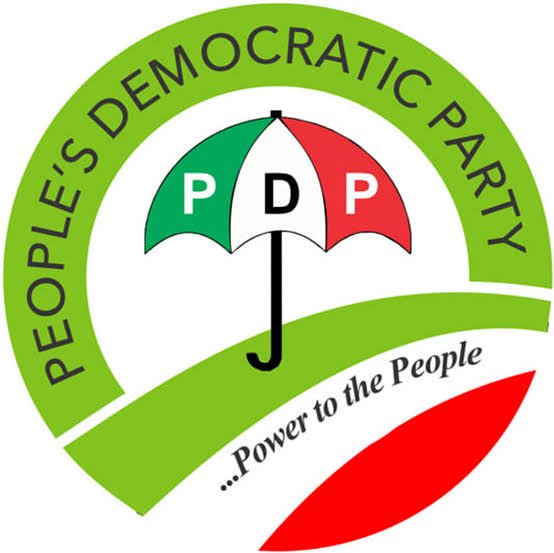 Message of Chief Emeka Kalu (National Coordinator, PDP Coalition) to PDP:
Once more, under the auspices of PDP Coalition and her management staff , I am delighted to thank all stakeholders, PDP Governors Forum, BOT,National Working Committee,Party Executive, former governors , former Ministers,serving National Assembly caucus Members, youths and women wings of this great party for their respective Contributions to ensure a breathe of fresh air and resolution of crisis that rocked the Party recently.
The Tuesday meeting of all the party lovers in Abuja saw an end to the internal misunderstanding that plagued the party with resultant testimony of structural harmonization,pacification of individual grievances and proffering of lasting solutions for the conduct of Party ' National Convention which had been brought forward to October instead of the usual December 2021.All these steps were taken to ensure all nerves were calmed for unity and harmony to thrive successfully.
Having achieved this great deal of success in stitching the wounds and militating crisis of the party , it behoves every member of PDP family across the Federation and in diaspora to work committedly in making inputs to ensure PDP takes over government following the conduct of 2023 general elections.This is expected to be the drive and focus of each and everyone of us,all stakeholders no matter one ' s ranking.We are all equal in contributions as no effort is ever undermined or overrated beneath or over the other in this liberation race for a better Nigeria now and in future.
Citing a publication made on the 11th August 2021 by a faceless individual who didn't mention his names but made available to Vanguard blaming Alhaji Atiku Abubakar for not intervening in the the recently resolved crisis is a bad signal and should not be allowed to crop up any further.
The accuser spoke in anonymity that Atiku stood on the fence through out the crisis having forgotten that the former Vice President had called for calm twice since the emergence of the resolved minor fracas. Here,I want to make it abundantly clear that Atiku did not instigate nor fuel any crisis that rocked Prince Secondus led NWC.
His drive has been for peace to reign and accusing him of staying aloof from the crisis in the party is a sign of calumny and fanning the flame of recurrence in a period that excellence has taken over the party affairs.
Speaking in anonymity means hiding under the cloak of back door to collide Atiku s body against the party family, thereby re invigorating the already doused tensions.We are all advised to tread the path of bringing ideas and initiatives that would transform the mind of Nigerians to vote PDP in 2023 than re invoking crisis .Not good that we have resolved and at the same time re enkindling,aiding and abetting ills capable of further reinforcing troubles.
Anambra State governorship election is at the nook,the party is bound to work towards winning the election, our National Convention is fast approaching, the party is expected to start making inputs to ensure smooth operations, the party will surely conduct primary elections for elective posts – all these should be the centre point of our discourse not going back to old things that had been settled, dusted and harmonized.
Finally,this party is moving forward and gates of crisis cannot prevail.I want to commend the party once again for peaceful resolution and decisions reached after her Tuesday meeting; also saying kudos to the National family of the party for choosing an amiable,intelligent and purpose driven woman of virtues ,Senator Lilian Uche Ekwunife to lead Anambra PDP Governorship Campaign Council.It is a round peg in a round hole! I wouldn't decline to commend the efforts of the party s legal team in all the litigation exercises and success made so far.With our concerted efforts as a family under one umbrella,our victory is sure and guaranteed!
All Hail PDP!
United for Action!
Bundled Under one Philosophy!
Marching To Excellence Ad Infinitum!
PDP, Power To The People!
Chief Dr.Emeka Kalu, National Coordinator, PDP Coalition.