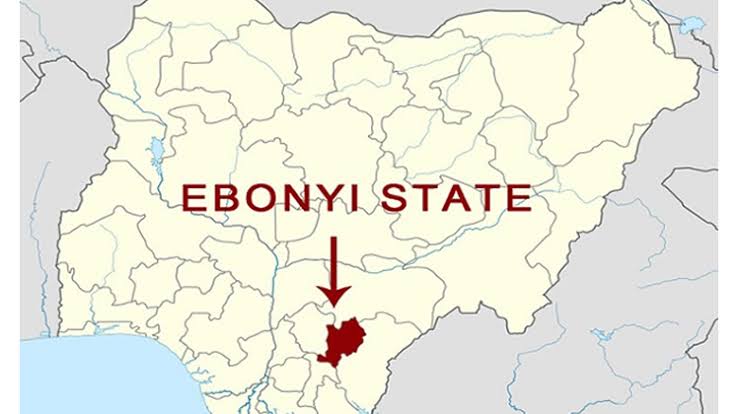 Three members of Labour Party were yesterday injured by bullets when suspected Ebubeagu militia opened fire on them during a campaign rally in Ebonyi State.

According to reports made available to Jungle-Journalist.Com,
party faithfuls gathered at the Mgbom-Okposi office, waiting for Chief Nkemkanma Kama, who is the Candidate for Ohaozara/Onicha/Ivo federal constituency, when men of Ebube-Agu Security Network led by Ohaozara Local Government Chairman invaded the venue.

According to an eye witness, the team was made up of over 40 Ebubeagu militia, welding dangerous guns and other weapons.

The source said "They came down from the fully loaded Toyota Hiace and Sienna buses and opened fire on innocent people.

"They shot directly at the people and chased both men and women at the venue, in a bid to physically apprehend as many as they could.

"Three persons have so far been confirmed shot on their legs, one had his femur (bone of the thigh) shattered and had been transferred to an Orthopedic Centre.

"As at this early hour of 13th November 2022, three (3) of our supporters from Uburu who came with the Labour Party candidate of Ohaozara West are still missing and their phones have not been reached.

"We are yet to establish a contact with the Personal Assistant (PA) of Labour Party candidate for Ohaozara East Constituency. His phone has not been reachable since he ran away from the event venue yesterday. Two of our supporters from Ugwulangwu are yet to be home and their phones not reachable.

"6 Women supporters from Ugwulangwu and one of our Women Leaders from Okposi who ran for their lives yesterday were in the process lost their handbags containing phones and other valuables, and some cash.

"The Woman supporter from Okposi who were pursued, fell head-down on her way to safety and has remained unconscious. However, a doctor has confirmed she's still alive.

" All canopies, tables and chairs at the venue were damaged. The music box (Speakers) of the DJ was shot at by the Ebube-Agu, damaging them near-irreparability and even confiscating some of his equipments.

"The drums of the cultural women dancers from Afikpo were destroyed and some seized. The drum boxes of the drummers who were on the road waiting for our arrival were destroyed and drummers beaten mercilessly.

"As at yesterday night, three of our boys supporters from Ugwulangwu reported that Men of Ebube-Agu visited their compounds asking after them. As we write now, they have relocated out the community for fear of their lives. They seized our banners, posters that have not been pasted and other party materials, and even took the refreshments we prepared.