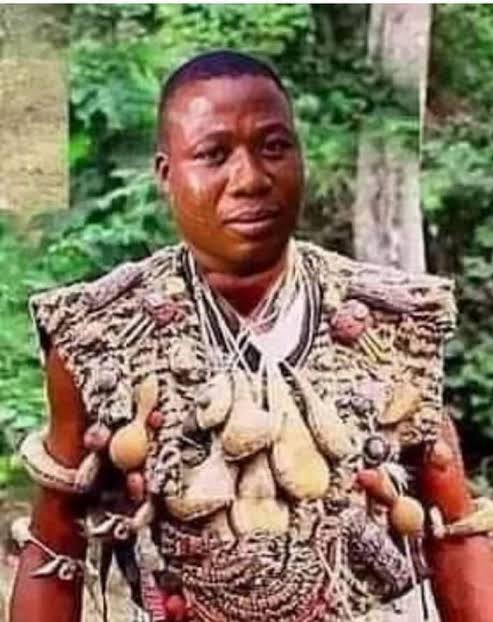 Leader of the Yoruba Nations movement, Sunday Adeyemo, also known as Sunday Igboho, has warned Governor Dapo Abiodun of Ogun State against harassing those agitating for the Yoruba nation.

In a statement released on Saturday, the embattled agitator noted that Yorubas have the right to self-determination according to United Nations and African Union.

According to Sunday Igboho, Yorubas have the right to wear any outfit they deem fit and engage in peaceful gatherings and rallies.

He cautioned the governor against using the Department of State Services (DSS) and other security agents to molest and harass those seen wearing Yoruba nations' outfits.

Sunday Igboho wrote: "Dear Gov. Dapo Abiodun, I am writing to bring your attention to the harassment going on with our youths in your state.

"I hereby demand that no son or daughter of Yoruba Land should be molested or harassed for wearing Yoruba Nation outfits by the DSS or any Security Personnel. We would not allow such in Ogun State or any Yoruba State.

"All Sons and Daughters of Yoruba have the right to Self Determination according to United Nation and African Union.

"We have the right to peaceful gatherings, and all our Yoruba Nation rallies since last year till date have been peaceful.

"Again, All Yorùbá sons and daughters have the right to wear any Yoruba outfit any day and any time within Yoruba States."

Naija News recalls that some persons suspected to be Yoruba Nation agitators had recently attacked a team of soldiers around the Oju-Ore area of Ado-Odo/Ota Local Government, Ogun State.

It was gathered that the incident happened last week Thursday when the suspected secessionists were in a procession around Ota.

The agitators, according to reports, descended on a vehicle conveying some personnel of the Nigerian Army, disarming one of the soldiers.

It was further gathered that the suspected Yoruba Nation promoters went away with the rifle after mobbing the affected soldier.