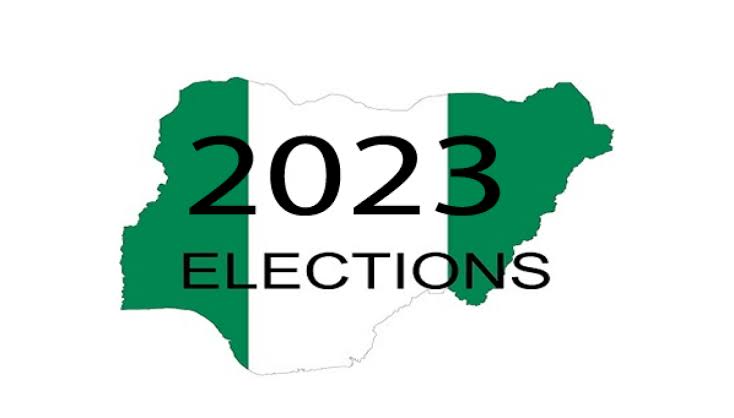 A human rights activist, Chief Patrick Osagie Eholor has said that any Nigerian who truly loves the country must join the call for total boycott of the coming 2023 general elections.
Eholor spoke to Jungle-Journalist.Com in a telephone interview all the way from Canada, where he traveled to for a brief holiday.
The activist, popularly known as Ultimate Equals argued that no one who had ever held a political office deserves to be elected, and most of them deserve to be tried for corruption.
Below are excerpts from the online interview:
Atiku, Tinubu, Osibanjo etc failed and cannot be President:
I have been asking myself which way Nigeria, according to late Sunny Okosun. I have pondered over it and I can't see anywhere out, with police brutality, prostitution, blood money, everything. There seem to be no way out. My brothers and sisters who stood tall during the #EndSARs, is this the change we are fighting for?
We need to unite and come together. How did different people come out to support Ahmed Bola Tinubu who cannot hold a glass of water for two minutes?
How did anybody give votes to Abubakar Atiku, who made sure we did not have electricity? He is the Chairman of Mekano Generators.
He is the man who sold NITEL, when there is still landlines in other countries.
How can anybody be thinking of supporting Osibanjo who said he is going to continue Buhari's abysmal failure?
We must look into ourselves and see how we can rescue this country called Nigeria, because its really difficult.
Why are ASUU union members not canvassing for the boycott of 2023 elections? These are professors, intellectuals who have been fighting for better educational opportunities for Nigerian youths, but you cannot see them in newspapers or on TV canvassing for the boycott of the election. They are behaving like a bunch of directionless people, some bunch of illiterates. Have we become collectively irresponsible?
We have so much educated people in Nigeria, yet we seem not to know what we want in life. They have become educated illiterates unfortunately.
How Senator, HoR member failed in Edo:
A man from my side, Matthew Urhoghide has been in the Senate and wants to go back. In America, you can spend 40 years if you are doing well. But what is Urhoghide looking for, what has he done, to deserve our votes again? We also have our brother Ogbeide-Ihama who wants to jump from House of Representatives to Senate.
What did he achieve in the House of Representatives that will make us vote for him? There are many of them whom I would have mentioned their names, but their names are not worth mentioning.
Education in jeopardy in Nigeria:
Now the student unions have become politicians.
I was in Dubai three weeks ago, schools are in session. I went to Egypt, schools are in session. I am presently in Canada and schools are in session. I am going to the Bahamas in a few days where I know schools are also in session. Education is the light of any nation and no serious country can afford to shut down their schools for any reason whatsoever. Any country that does not key into the benefits of education in this age of the Internet is going to have a big problem in the comity of nations.
Inflation and corruption:
We have become a retrogressive nation, our money has become tissue paper. I changed naira in Canada and to get 1000 dollars, I parted with 470,000 naira. The money has become tissue paper.
Yet, President Buhari wants to choose a successor. And yet, the PDP people are fighting tooth and nail to bring back their crooks to continue the banditry and violence against the Nigerian people.
Which way Nigeria? Which way my country? It's sad. It's very sad. I love my country and it make me very sad because its my first love. I am enjoying everything in Canada-the weather, the infrastructure, the security, the insurance. But because I am not a selfish Nigerian, I will continue to do this and challenge the politicians and speak truth to power, no matter who is involved. I am going to continue to say it.
Labour is no longer recognised in Nigeria because they are only interested in what they can get off government, and are building houses in Maitama Abuja. Everything you set up in Nigeria fails. You have Godwin Obaseki who has failed Edo people. He has turned Benin into River Niger. Which way Nigeria?
There is more I can say because I am upset. The national grid has collapsed again. Obasanjo and Atiku were there and wasted 16 billion dollars and achieved nothing.
Yet we cannot probe them.
One Pastor Abraham is now asking his gullible followers who are frustrated about Nigeria to pay him N310, 000 to pay him for a flight to heaven. Who does that? What has they turned us to? Who did to Nigeria? I am bitter. If I have more to contribute, I will contribute.
Boycott 2023 elections:
But, we must boycott the election of 2023. Its not a threat. Who are they coming to govern?
It's time we retire these old people who don't want this country to work for us. It's time we get the judges to do the right thing. It's time we tell the police who are transferring agression to us to do the right thing and know that we are not the cause of their problems.
It's time we tell the military that their jobs to protect the sovereignty, not to brutalize the citizens. It's time we tell the immigration that they cannot be selling passports, the passports is for Nigerians. It's time we tell the customs that no matter what comes in to the country, it's not yours, you are just heading the place.
It's time we tell the Minister of Health Danjuma, he is from Edo State and we are supposed to be proud of him but he doesn't know what he is doing. It's time to tell him that Edo people are dying. We don't have good hospitals, we don't have medical care, we don't have health care.
It's time we have a retroactive law to try all these people, civil servants who have stolen from us, who have turned us to these perpetual beggars. It's time we ask Buhari about his inaugural speech when he told us that he is here to fight corruption, that if we don't kill corruption, corruption will kill us. It's time we remind him to tell us about the money that was intercepted in Ikoyi flats, or the one that was intercepted at the airport. It's time he names the people who stole our money so we can try them.
Buhari pampering corruption:
It's time we tell him that those two governors he pardoned, he did not pardon them for us but for his own selfish interest, because those people stole our common patrimony. They are just like ordinary thieves.
Why has he not released those who stole Maggi, who were tempted to steal akpu? Because they were poor? This is injustice that Buhari has done to humanity. He still has the time to reverse it so that he can be remembered for good. Buhari will only be in the Guinness Book of Records as the worst African president who has ever lived.
Do the politicians really think that going to your mother's funeral or coming to your wedding a constituency project?
Lawmakers out to hide loot:
In reality, no lawmaker in Nigeria is supposed to contest again. They all should be flushed out and replaced with men and women who have good intentions for the country.
How many of these senators or house members are coming with bills to restrain ASSUU from going on strike? How many have mandated the Presidency to provide what ASSUU needs in order to train the youths in the universities? It troubles my heart.
The APC N100 million for expression of interest:
This N100, million for presidential ticket, is it the exclusive reserve of the rich to be president? EFCC have failed in this regard because all they do is to witch-hunt. EFCC would have been compared with FBI or Scotland Police or KGB, but EFCC within themselves are even so corrupt that Yahoo boys are even better than them. They should go after these people and ask for tax clearance, ask the source of their income.
ASUU Strike and the Minister of Labour Ngige:
The likes of Minister Chris Ngige should be shamed. The man who is supposed to be a minister abandoned negotiation with ASUU and went to pick up nomination form of N100 million. For him, students and lecturers can go to hell, they can't do anything. If he has respect, or any fear for the students, I don't think Ngige would have done that.
Governors who have served two terms of eight years and failed, what are they looking for at the Senate? Why didn't they contest as senators first before coming to contest as the executive governors of the state? You still want to continue to enjoy the privilege of a police escort, or that of a free house in Abuja. You still want to enjoy the privilege of conniving with foreign companies to steal money and kill our industries.
Go to their states, there is nothing there. They ruined their states.
These people see us as fools and past governors are still getting pensions and getting salaries and free vehicles, houses and free police orderly.
Something must be wrong with Nigeria, wrong with the youths, the educated, the babalawos, the pastors, the witches and wizards in Nigeria, as they cannot stop these politicians who are frustrating everybody.
I am very annoyed.