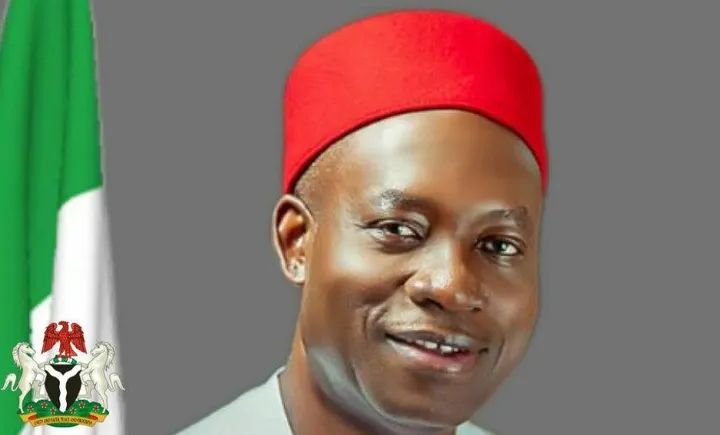 By Dr. Chuma-Odili Harris Udoka,(Ogene Ogbunike) 
In the past few days the traditional and social media have been awash with stories of 'Soludo's 100days in office'. Across the media platforms, some of the Anambra online media influencers were seen showcasing what they had been able to gather as Gov Soludo's achievements in the last three months.
In a polity where people are used to appraising governors in their first year in office, stock-taking in the first 100 days has become a tradition that cannot be easily dismissed as misplaced priority, or an aberration.
Conscious of the reactions that could trail such internal auditing of their stewardship in the last three months, some governors somehow refrain from the fanfare, while sharing their achievements with the electorate.
In Anambra State, Prof Chukwuma Soludo would easily pass as a governor who does not indulge in self-glorification, but, I think he has successfully engaged ndi Anambra and renegotiated their minds on his vision for the state.
Without mincing words, Prof Soludo's administration will be marking a milestone, solely in sharing with the people in 100 days, those things that are the foundation of his vision, roundly themed "Towards creating a livable and prosperous homeland"
Hope is a great value to have. But hope is about things you have not seen and, as one writer said, 'hope is better served as breakfast.' When promises are made, it is so that people may believe something good will come in the future. So, as onye Anambra, I'm hopeful that the APGA led government under Prof Chukwuma Soludo will fulfill the promises made during the campaign season.
Yes, it is good to have hope, but it is better to see promises fulfilled. I have unsolicited views that given ample time and resources, Gov Soludo will make some profound accomplishments, not because I intend to praise-sing the governor, rather, I am putting on record so the good people of Anambra state can place his campaign promises alongside his actions. And so, they can reference my views, as submitted here, and judge for themselves whether they are true or not.
While at the same time, answering the all-important question, we must keep asking at regular intervals over the next four years: Did we make the right choice?. For me, Prof Charles Chukwuma Soludo is the right man for the urgency of now. He possesses the requisite leadership skills to lead Anambra in these times of uncertainty.
In the last 100 days, I have critically observed Governor Soludo's administration and will confidently say that there has been strategic interactive sessions with stakeholders in the seven critical areas of Soludo's governance, i.e. security, healthcare, rural development, agriculture, human capital and workers' welfare, infrastructure and technology.
Gov Soludo has unequivocally and constantly affirmed that his ultimate goal is the growth and development of Anambra State and its people. And, I strongly believe that the governor is prepared for governance.
Ekenem.