OPEN LETTER BY NCC-LIT
To
NCFRONT MEGA PARTY COALITION PROJECT, NIGERIA OPPOSITION PROGRESSIVES, CIVIL SOCIETIES, LABOUR, PROFESSIONALS, JOURNALISTS & MEDIA ORGANIZATIONS OF NIGERIA
On
NIGERIA GENERAL ELECTIONS 2023.
Subject Matter:
PROPOSAL FOR ADOPTION OF NCC-LIT'S "RESIDENT DEMOCRACY" MODEL, WHO RESIDE DECIDE;
"CHILDISH UTOPIANISM," THE PROGRESSIVES' VICTORY WAND FOR GUARANTEED LANDSLIDE DEFEAT OF APC & PDP IN NIGERIA'S GENERAL ELECTIONS 2023
Introduction
For some time now, the progressives' household of contemporary Nigeria politics, as frontlined by the Nigeria Consultative Front (NCFront), has been calling for participation and inputs to the building of a formidable ship for wrestling power from the biumvirates of APC and PDP in the 2023 General Elections and providing Nigerians an exponential leadership paradigm shift thereafter.
This presentation is an official response of Nigeria Cannot Continue Like This (NCC-LIT, pronounced NCC-LIGHT) to the paramount urgency of rescuing the Nigerian nation from her dungeons of horrific state capture and assured damnation through grim misrule by her current political class constituted by the twin confraternities of APC and PDP.
We shall compress our presentation into two main compartments of thought, viz obstacle diagnosis and solution prognosis.
1. OBSTACLE DIAGNOSIS: Critical Obstacles 3rd Force Must Surmount to Achieve Victory in 2023
The Third Force in contemporary Nigeria politics swim uphill against numerous daunting obstacles on the road to Nigeria's 2023 General Elections. Four of these are particularly monumental.
i. Widespread National Structures & Assumed Indomitability of APC, PDP.
Among active voting populations, campaigners and vote mobilizers throughout Nigeria, it is a pandemic, almost scientifically settled and unshakable notion that no other political party – old, new or 3rd Force almalgam – can defeat and take out APC or PDP at states and presidential election in as near the future as 2023.
While an overwhelming majority of suffering Nigerians, not less than 85% of her eligible voting populations, strongly desire the defeat and replacement of APC and PDP at all tiers of electoral contest and governance, yet, ironically, the same citizens generally dismiss the possibility of a new 3rd Force party defeating and replacing the APC or PDP.
Consequently, the voting public has psychologically attuned itself to accepting that it is better to face the ordeals of another 8 years with either of the two established cults of APC and PDP. Essentially, especially for active politicians, in Nigeria's politics of today it is a better path of wisdom for their immediate crumbs advantage, stomach security, and status in those parties than to embark on a rigging-doomed solidarity and flight of fancy with a "structureless" Third Force. In their thinking, therefore, there is no point "wasting" resources of time, energy and mobilization labour for the ideals of a Third Force struggle.
Shockingly, many otherwise intelligent professionals, social activists, public and civil service populations, popular good governance campaigners, peer leaders, contractors of the realm, political fortune underwriters, prominent and widely assumed progressives whom NCC-LIT has had extensive one-on-one deliberations with in our consultations across the nation are no exception. We could mention a thousand names spread across the six geopolitical zones but it will be an unnecessary embarrassment that could only damage public perceptions of these popular but unpatriotic Nigerians.
ii. Absence of Gubernatorial Treasury of States: Financially, it was much easier in the 2015 General Election campaigns for APC to amalgamate, emerge as a formidable mega-party and take out PDP from the centre because the coalescing components of ACN, CPC, APGA, GNPP etc had sitting governors and LGA chairmen who administered their various state treasuries and pooled funds together from them to oil the mammoth political machine of the then new APC mega-party. Our 3rd force of today does not have that unique and telling advantage. However, what we lack in availability and access to public treasury we can and should make hay to acquire in spectacular ideas and strategies.
iii. Dearth of Pandemic Pro-Change Forces: A tsunami of informed, outraged, self-mobilized civil societies, leftist formal media, social media networks, independent, influential and self-motivated social-political support groups zealously aligned and ferociously rooted for the new APC at the 2015 General Elections against then incumbent PDP. Today's Third Force does not yet have that centrifugal electorate support tsunami as at today. But it is still achievable subject to the degree and proactiveness with which the leadership at the helm of the 3rd Force receives and runs with good ideas. Which brings us to the fourth dimension of challenges as a pre-2023 Third Force.
iv. Ideas Reception, Open-door Humility & Candour in Ideas Utility: The situation room management and driving cabins of the APC coalition of 2015 received, embraced and exploited masses gravitating, psyche agitating, hope stimulating and mobilizing ideas. These characteristics, combined with the mainstream political mastery of the new APC coalition at that time, helped to secure ultimate victory against the ruling PDP. Can the Third Force of today equip, attune and polish ourselves with these virtues in record time? NCC-LIT thinks yes. There is still time to do so.
The key lies in two potent and irresistible offerings to Nigerians in the 2022 – 2023 campaigns.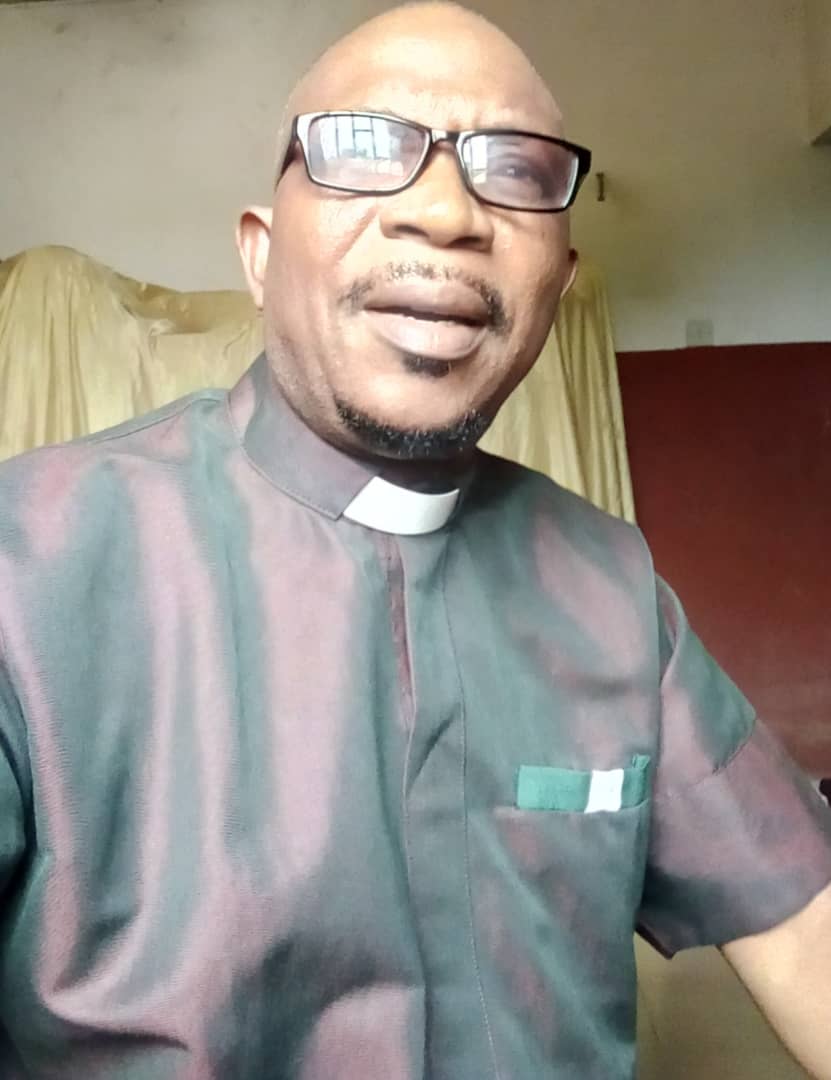 2. SOLUTION PROGNOSIS: A Comprehensive All-time Answer for Nigeria & Africa.
NCC-LIT presents below a novel, masses sweeping Democracy Model & Political Ideology which NCC-LIT calls "Resident Democracy."
At first reading and reflection, the Resident Democracy model may appear a seemingly unattainable Utopian ideology. Yet it is, with all modesty, the zennith of truly omnipotent, comprehensively efficacious, electorate irresistible and guaranteed solution to giving the two political confraternities of misrule the boot and exit from their giddying power pinnacle. More importantly, with Resident Democracy Nigerians would get rid of 60 years of cosmic misrule, ruin and shame of Nigeria and sanitize our country's political space for good.
Below is what the concept of Resident Democracy (the Way Kruga Manifesto) means, represents and is all about.
WHAT IS "RESIDENT DEMOCRACY"?
"WHO RESIDE DECIDE," A new Democratic Doctrine from Nigeria to Africa & the World, otherwise known as "THE WA KRUGA MANIFESTO."
Designed for Nigeria and developing Third World countries in particular and the world in general against totalitarian tendencies and strife, Resident Democracy as a new democratic doctrine has the following four key features.
i. Social-political Feature of Resident Democracy: Conducted by the "people" (masses themselves) among aspiring constituency residents irrespective of political party lines, the electorates of each political constituency shall conduct Mock Elections to choose the best candidates among aspirants who directly RESIDE or live among them. Every citizen of voting age who resides in the ward or political constituency shall have equal rights to participate irrespective of their ward, LGA, state or tribe of origin and religion. Because the aspirants/candidates live directly with the people, the electorates know their most genuine, public spirited persons whose character and capacities they can attest to represent them in various tiers of Government. After the Mock Elections, each winner is further backed by the constituency with a court-sworn Affidavit of Consensus Candidate. Such candidates are handed to the Resident Democracy political party and automatically become the party's general election candidates. This process gives voters, for the first time in Nigeria's and Africa's history, the true unfettered opportunity to choose their best candidates and leadership Representatives at all elective levels. This is the meaning of the NCC-LIT electioneering slogan "WHO RESIDE DECIDE." With this democratic model, the likelihood can be guaranteed that on election day the masses of voters will rise tall and determined to defend the votes of their self-chosen candidates. End of "Jagaban Democracy" in Nigeria.
ii. Social-economic Feature of Resident Democracy: To be conducted by residents of the local constituency called Citizens Public Finance Parliament (CPFP), the grassroots electorates of every political constituency at various tiers shall conduct Mock Parliament to popularly decide on development projects of optimum priority and benefits to their constituencies for enrollment in the Annual Budgets of their LGAs, State/Federal Constituencies and Senatorial Districts. Every citizen of voting age who resides in the ward or political constituency shall have equal rights to participate irrespective of their ward, LGA, state or tribe of origin and religion. Another manifestation of the doctrine of "WHO RESIDE DECIDE." Their consensus project choices are delivered to government of the various tiers by their elected Representatives. Bank alerts of Release of Constituency Allocations by Federal, State and Local Councils land on the phones of the constituents (voters) the same time, just like Glo, MTN or Airtel bulk SMS, so that every Nigerian is aware same day what allocations have entered the development purse of their constituencies. They are also published on the "RESDEM Monthly Allocation Notice Board" or REMAN Board of Local Government Council, State and Federal Secretariats' every month throughout the Federation. The electorates themselves and civil society groups among them through their grassroots parliament, the Citizens Public Finance Parliament (CPFP), also supervise, monitor and report on the execution of such projects from commencement to completion in conjunction with government oversight ministries/agencies. End of abandoned and diverted project funds in Nigeria. Beginning of true First World development in Africa!
iii. "The Great Gash;" Fiscal Saving Feature of Resident Democracy: This refers to 60% slash in the salaries and allowances of ALL elected and appointed political office holders throughout the Nigerian Federation from Day one in office of the new Administration to emerge from the 2023 General Elections of Nigeria. This policy shall be backed by a pre-election Affidavit of Compliance (AOC) by all candidates of the party during its nationwide campaigns for the 2023 General Elections. The Great Gash shall be the first national legislation to be enacted to back up and turn the policy into a law within the first few months of the Resident Democracy Administration. The gigantic savings made into consolidated treasuries of all LGAs, States and the Federal Government will be phenomenal and will go into monumental social infrastructure development and instant employment creation from Day One in office of our party. This doctrine would also make the necessity for Nigeria's excruciating external borrowing and opaque internal borrowings disappear within a short period of Resdem's inception. Also very significantly, this feature will transform politics in Nigeria from a self-enriching career to a patriotic service, eliminate or reduce to the barest the tendencies of do-or-die violence for public office, assassination of political opponents, associated felonies and strife.
iv. Zero Cost of Candidacy: Nomination forms for all aspirants and candidates of the party, from President to Councilor, shall be obtained at zero cost. Minimum realistic administrative costs shall be required for only aspirants' crime record investigations, overhead administrative costs for documents verification and authentication relative to distance and verification complications. Candidates are also required to campaign from their residents, rented or personal houses or constituency donated spaces except where they have certified personal income (not loans) to rent campaign offices. This policy is designed to encourage and ease the way for good, public spirited citizens to come into public office for the purpose of rendering genuine service to Nigerians. The policy of zero-cost for candidate forms is also designed to remove the practice in corrupt political parties where candidacy costs are exponentially exorbitant beyond the reach of ordinary Nigerians; a practice which keeps good but financially disadvantaged Nigerians from public office while ensuring that only rich, high paying moneybags or crooks backed by corrupt financiers with treasury looting objectives can afford and attain public office. This evil which has denied Nigeria of its best citizens in politics and her public governance space terminates for good with Resident Democracy.
Modus Caveat: In practice few theories work out perfectly from start to finish as envisaged. The Resident Democracy doctrine is not likely to be an exception, and this should not be a surprise, especially with a complex human affair as politics in a super-complex multi social-cultural society as Nigeria. However, NCC-LIT has no doubt that like the invention of the first car, ship, aeroplane and space rocket, with gritty sincerity and courageous determination by Nigerians, a nearly perfect Resident Democracy paradigm is achievable within a short period of practice and for export to the rest of Africa and the world.
Conclusion
Having failed woefully and spectacularly in governance delivery, the 2023 General Elections in Nigeria will see APC and PDP resort to the most spectacular, voter devastating and disorienting display of stolen public funds ever seen in election history of Africa to stupefy and buy off the votes of Nigeria's poverty strick electorates.
Together the two separate political parties will spend and waste away the equivalent of one full year's national budget of Nigeria or more to compromise poverty stricken voters, vice stricken members of INEC's officialdom, decadent post-election tribunal judges and assassination expenditure. The assassination expenditure will be spent on recruiting known killer bandits of the North, conscienceless and visionless youths of the South-West, South-East and the Niger Delta to take down uncompromising political opponents.
As a counterpoint weight to tip the scale of the two parties' monumental funding pools and defeat their above vices and devices, the one and only true hope of the Third Force mega party is to sell and be thoroughly sincere in selling to the Nigerian electorates of 2023 an even more spectacular and devastating covenant of good governance delivery to the long suffering people of Nigeria. For us at NCC-LIT, this covenant is called "The Wa Kruga Manifesto, otherwise known as Resident Democracy."
There is urgent need, through strategic planning, appropose social mobilization literature and architecture to put the nose of the Third Force in front of the old behemoths.
Among other strategems in regards to this, NCC-LIT has drawn and coded a four-prong social mobilization roadmap to bring into the dragnet of Third Force support the leadership and mammoth followership of the progressive Christian and Muslim faiths of Nigeria. A second prong of the plan involves an arresting pathos programme for turning the hearts of literally millions of Nigeria's distinct majority voting youth population to the Third Force canopy. The roadmap also requires masculine support of the Third Force for masses anger management and mobilization of Nigerian voters for nationwide polls revolt against the bandit rule of the two dominant political parties in the country.
The NCC-LIT master plan sits on a fourth pillar involving a penetrating media blitz, intense, unrelenting propaganda machine; a pandemic and permanently on the move awareness towncriers adept in weaving a fever of revolutionary delirium and masses sweeping ethos voltage for change simultaneously among Nigeria masses of every section of the country.
In script marking before the Nigeria public in the campaigns ahead, the the dirt on the political parties whose gross misrule has brought hell upon Nigerians, the Third Force should not segregate between PDP and APC because the two parties are two sides of the same coin. The nation plunging audacity of one from 1999 to 2015 led to the hell scorching monstrosity of the other to date.
On the role we of NCC-LIT are prepared and battle ready to play in the trenches ahead, we will be brief in avowal. If you permit the cliche, the taste of the pudding is in the eating.
GOD BLESS THE THIRD FORCE.
GOD BLESS ALL TRUE PATRIOTS OF OUR COUNTRY.
GOD BLESS NIGERIA.
SIGNED:
for: NCC-LIT NATIONAL COUNCIL
▪️Mallam Aminu Mohammed, National Publicity Secretary.
▪️Barr. Paul Oboyi, National Secretary.
▪️Barr. (Mrs) Joyce Ejale, National Women Leader.
▪️Amb. Deaconess Bimbo Animashaun, Director of Inter-faith Cooperation.
▪️Dr. Arnold Chukwudili, Diaspora Coordinator.
▪️Evang. Comrade Tony Akeni, Global Coordinator.
Email:
ncclightnewnigeria@gmail.com
chathamnigeria@gmail.com