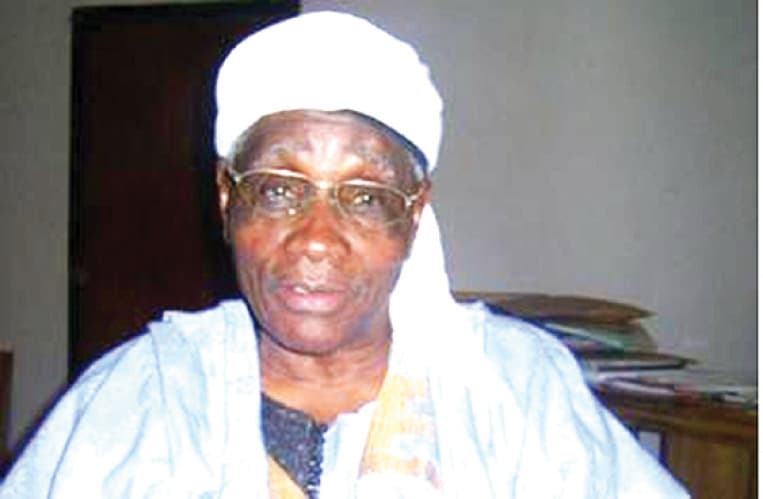 Neither Atiku Abubakar, Presidential Candidate of the Peoples Democratic Party (PDP) nor Asiwaju Bola Tinubu of the ruling All Progressives Congress (APC) can fix Nigeria's challenges, Convener of the Northern Elders' Forum (NEF), Prof Ango Abdullahi, has said.
In an interview with Vanguard, Abdullahi said Nigeria will be in chaos if either Tinubu or Atiku emerges president, adding that the duo have nothing to offer the country.
According to him, the presidential candidates of Labour Party, Peter Obi and that of the New Nigeria People's Party (NNPP), Senator Rabiu Musa Kwankwaso, are better options.
"No, we still haven't got the man who we think will fix Nigeria. What we have on (the) ground is not good enough. How can you look at Tinubu and Atiku to say they are the ones who will fix this country?" he queried.
He said Tinubu and Atiku have been around political circles for a long time without commensurate positives to show for it.
"They have been on the ground for the last 25, 30 years and so on. What have they done? What are we looking for? I was the one who encouraged a technocrat to join this consensus. You probably had seen Mohammed Hayatu-Deen in the group of people going around looking for consensus arrangements in PDP. I was one of those who encouraged him. We haven't got the materials on the ground, unfortunately.
"Peter Obi, unfortunately, I don't know him that much. He is a young man; he was the former governor of Anambra State and he is a businessman.
"He (Kwankwaso) is a good, young man. He started his politics with us and he is quite smart. No doubt about it. Of course, he had some of these debts that he acquired or he must have picked in other political formations and so on but clearly, he is one of the bright ones around. No doubt about that.
"I believe we have not had a good array of politicians. With due respect to some of them that one saw contesting, I am not being selfish here by referring to certain people like Prof. Osinbajo. He is a quality material but the political system will not tolerate him," he said.