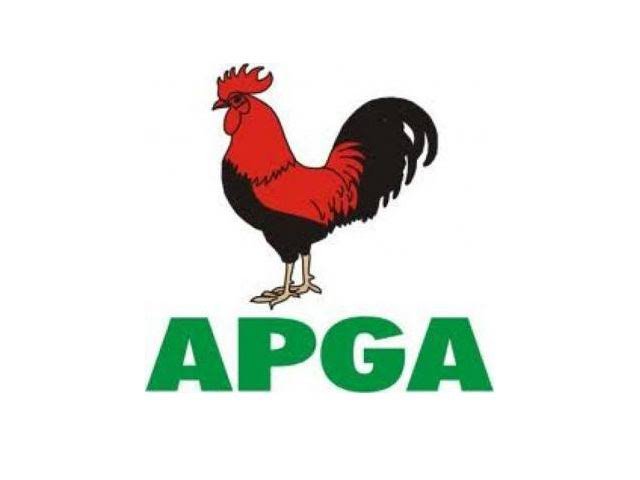 No fewer than six persons were feared killed on Tuesday in Ihiala in Anambra State following a gun battle between security operatives and gunmen.
Many persons were also injured during the shootout that lasted for over two hours in the local government area.
The incident, The Nation gathered, occurred at Odata area where the All Progressives Grand Alliance (APGA) went for a campaign rally.
A source, who confided in The Nation, said Governor Willie Obiano was among those whose vehicles were trapped in the melee.
"The Governor's convoy was held for about one hour while gunshots were booming everywhere in the area. They did not attack the convoy but security men.
"During the gun duel, some security operatives were felled and some gunmen were equally killed. We know those who were killed would be more than six."
When contacted, Anambra police spokesman, Ikenga Tochukwu, confirmed the incident.
He said there were no casualties on the part of Police while security operatives recovered one AK 47 rifle, 30 rounds of ammunition, two magazines and four vehicles
According to him: "The Operatives of Anambra State Command at 9:30am 12/10/21 successfully repelled an attack at Odata Central School, beside St Martins church Ihiala.
"Exhibits recovered included one AK 47 rifle, two magazines with 30 rounds of ammunition, one Lexus 350 jeep, one Rav- 4 jeep, one Mercedes Benz and a Toyota Corolla.
"Preliminary investigation reveals that the hoodlums started shouting sporadically while arriving Odata central school
"But security operatives involving the police and military successfully repelled them. No casualty was recorded in police.
"Meanwhile, normalcy has been restored in the area and operations are ongoing in the area for possible arrest of the fleeing gang members with wounds."
Anambra Commissioner for Information and Public Enlightenment, C Don Adinuba, said security operatives repelled attacks where APGA was scheduled to organise a campaign rally for the November 6 gubernatorial election in Anambra State.
He said the gunmen came on various motorcycles and in three vehicles, namely a Toyota Lexus 350 ES with registration number EKY 765 EX, Toyota RAV4 with number JJJ 434FP and a Ford van whose number could not be ascertained at the time of this report
"The gunmen, unable to withstand the superior fire power of the soldiers and police officers, quickly ran into the large premises of Our Lady of Lourdes Hospital which is directly opposite the campaign ground.
"They suffered serious injuries, even though they managed to shoot a gallant soldier", according to an eye witness who did not want his name disclosed in the media for fear of his safety.
"If the gunmen had not run into the hospital which is a very delicate place to shoot any person, the security men would have gunned all of them down,"Adinuba said.
The Nation