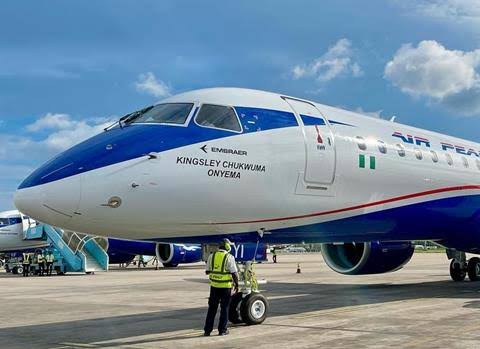 Nigerian domestic airlines have said they might be forced to suspend operations due to hike in the price of aviation fuel.
Speaking on behalf of Airlines Operators of Nigeria, on Thursday, March 10, Allen Onyeama, chairman of Air Peace Airline, said airlines were now buying fuel at N670 per litre, up from N190 at the end of last year.
According to him, "Unfortunately, the fuel scarcity is starting to seriously impact our operations as we are likely going to experience flight disruption today and in the coming days until the situation abates. The aviation fuel cr!sis is taking a new turn and has continued to affect our operations.
If the prices of aviation fuel keep rising at the rate they are moving, we are not sure we will survive the next 72 hours."
Also addressing the issue in a statement, Ibom Air said, "Our operations has encountered a situation today where aviation fuel is scarce and therefore unavailable at almost all our flight destinations.
We have no indication when the issue will be resolved. However, we are working with our fellow airlines and fuel suppliers to find a solution."