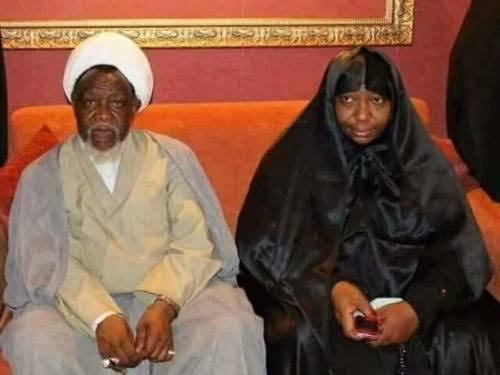 By Muhammad Sabiu, Kaduna
A High Court in Kaduna has discharged and acquitted the leader of the Islamic Movement of Nigeria(IMN), Ibrahim Zakzaky, and his wife Zeenat Ibrahim Zakzaky.
Recall, the shittes leader was arrested on December 14, 2015, after his group clash with the military authorities in Zaria where 347 members of the group were killed.
In 2016, El-Zakzaky filed a suit before an Abuja Division of the Federal High Court challenging the violation of his fundamental human rights.
‌
His lawyer, Femi Falana, had told the court to declare that the continued detention of his client without charging him was unlawful and a violation of his rights as a citizen.
Delivering the judgement, Justice Gabriel Kolawole rejected the submission of the counsel to the State Security Service, Tijjani Gazali, that Mr El-Zakzaky was kept in the protective custody of the SSS.
He said the decision to hold the Islamic cleric and his wife for their safety was not based on law.
"I have not been shown any incident report or any complaint lodged by residents around the neighbourhood that the applicant has become a nuisance to his neighbourhood," said the judge.
He then discharged and acquitted him and his wife. Justice Kolawole also asks the Federal Government to build another house in any place of his choice to replace his destroyed house at Gyellesu in Zaria.
Instead, El-Zakzaky was to face another fresh charges by the Kaduna State government and he was taken back to Correctional Centre to face trial .
Undaunted, Elzazkzaky filed another motion of no-case submission before a Kaduna High Court.
In his 8 hours ruling on the no-case submission, the Presiding Judge, Justice Gideon Kurada upheld the submission of the counsel to El-Zakzaky that the case lacks merit. He, therefore, discharged and acquitted the accused persons.