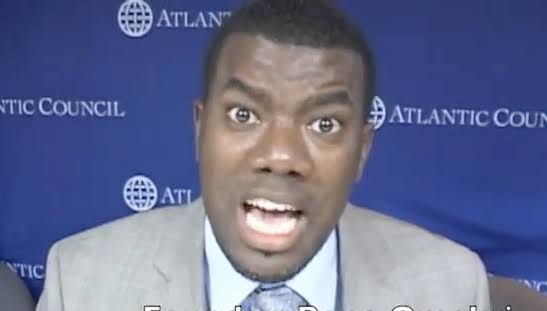 An American woman has accused President Goodluck Jonathan's special assistant on New Media, Reno Omokri, of impersonation and identity theft.
Mr. Omokri had used the now infamous moniker, Wendell Simlin, in his attempt to link the former Governor of the Central Bank of Nigeria (CBN), Lamido Sanusi, to the terrorist group Boko Haram.
Back in February 2014, Mr. Omokri wound up in a scandal after digital footprint of an article that tried to link the spike in Boko Haram attack to the suspension of Mr. Sanusi as CBN governor was traced to him.
Mr. Omokri allegedly used the pseudonym, Wendel Simlin, in the article circulated to bloggers and journalists but the document digital signature was identical to previous documents Mr. Omokri had sent to PREMIUM TIMES.
The Califonia- based woman, Deborah Campbell, told Sahara Reporters in a series of emails and telephone conversation that her son, based in Hercules, California, is the real Wendel Simlin.
She explained that she is married to Mr. Omokri's brother-in-law and that the president's aide exploited the relationship to perpetrate forgery.
"I am the true Wendell Simlin's mother here in the States. Appalled to find out my son has been a victim of identity theft, judging from the articles I recently read in your newspaper. Reno met my son after I married his wife's brother," she said in an email.
"There are pictures on my facebook of Reno's wife, kids and my ex-husband Godwin Melle. He is Reno's wife's brother."
Mr. Omokri, who was based in the United States before coming to Nigeria to work for Mr. Jonathan, may be soon be facing criminal charges as Ms.Campbell has promised to involve U.S. authorities if her son's name is not cleared.
Mr. Omokri could not be reached to comment for this story. Calls to his known telephone number did not connect, and he is yet to respond to a text message sent to him.
The report above was first published by Premium Times on January 1, 2015