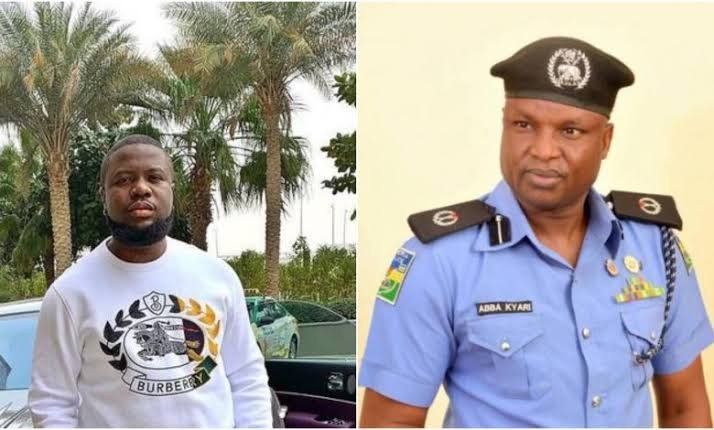 Human rights group, One Love Foundation has filed a suit asking the Federal High Court in Abuja in suit no FCT/HC/216/2021 to compel the Attorney General of the Federal and Minister of Justice, Mr Abubakar Malami and the Nigeria Police Force to forthwith file and initiate criminal and fraud charges against DCP Abba Kyari.
DCP Abba Kyari, widely celebrated for his heroics against criminals and bandits was on Thursday alleged to have benefited from a $1.1 million fraud involving a Qatari School Owner and Abbas Ramon.
The Federal Bureau of Investigation, FBI, was ordered to immediately arrest and detain DCP Abba Kyari for allegedly benefiting from the proceeds of the fraud.
Recall that DCP Abba Kyari has denied any involvement insisting that he and his men merely responded to a distress call from Hushpuppi and never collected a kobo from the money laundering kingpin.
But One Love Foundation through its global president, Chief Patrick Eholor and legal representative, Samuel Ihensekhien Jnr urged the AGF to initiate extradition court processes against the embattled cop.
In the suit, the organisation asked the court to mandate the Attorney General of the Federation and the Nigeria Police to subsequently initiate extradiction court processes against the embattled former head of IGP IRT, DCP Abba Kyari to the United States.
Listed in the said suit are the AGF and Nigeria Police Force, who are the1st and 2nd defendants respectively and Abba Kyari as the 3rd defendant.
The legal representative for One Love Foundation, Ihensekhien Samuel Esq, noted that this case is filed in public interest capacity and nothing more, in other to fully initiate the process to compel the AGF and IG of Police take all available steps to thoroughly treat the matter with all seriousness in this regard.
He also stated that the embattled Kyari is not above any law and steps would be taken to ensure that by this case, all the criminal allegations against him are thoroughly investigated in this regard.
As at press time,the case has not been assigned to any judge of FCT High Court.