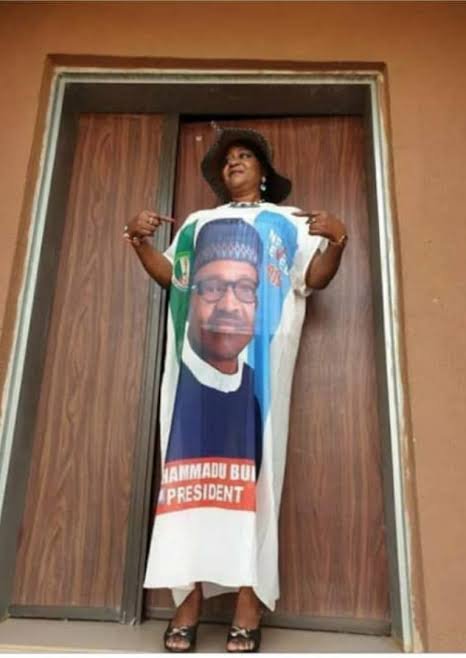 By Law Mefor
Democracy ought to be the rule of the majority, a system of Government where the will of the voting masses ultimately prevail.
In a democracy too, the will of the people finds expression in their ability to choose their leaders and representatives without interference or circumvention. This is what makes a free and fair election and those who superintend it, the most important components of a democracy and democratic governance.
Where votes do not count democracy is existing in such a place, only in name and not indeed. This foundation of democracy is standing trial at the moment in the Nigerian Senate. Watching the defence of Lauretta Onochie at the senate screening for her confirmation as INEC Commissioner, she cast quite a pathetic sight. Lauretta Onochie has become a metaphor of sorts, symbolising the mess that democracy has been made of in Nigeria. The nation has made progress in error in leaps and bounds. The fundamental principles and ethos of democracy are being assaulted and eroded to the point that each new election seems to be worse than the one that preceded it.
Otherwise, why should Lauretta Onochie's nomination be an issue at all if the basic wisdom and tenets of democracy were actually followed? INEC is and means Independent National Electoral Commission. The key word is 'independent'. The idea is that the electoral body (INEC) may be truly an umpire, unbiased, free and firm.
Process is everything in an election. It is not the win or the loss that is so important but the process which led up to it and yielded the end result. Since 1999 when the nation returned to the current democratic dispensation, election litigations have been growing, each new election season progressively recording more aggrieved candidates at the elections going to court to challenge both pre-election and election matters. This can only mean one thing: the nation's electoral system is not growing appreciably and not getting sanitised. Otherwise each new election circle should not be recording more aggrieved politicians going to court and tribunal to challenge the process and outcomes of elections in Nigeria.
One major source of imperfections in the nation's electoral process is the role of the umpires – INEC and its officials – who have often been accused of compromise and complicity in electoral frauds. To ensure an unbiased INEC, the Nigerian federal government in 2007, under President Umaru Musa Yar'adua led government, constituted an electoral reform committee for electoral reforms. The Committee had to recommend removing the power of appointing the INEC Chairman from the President of the Federal Republic of Nigeria.
Members of INEC must not be encumbered by any form of partisan politics or interests, whether real or perceived. They are not to represent any political party or political interest. Lauretta Onochie belongs to a Ward in Aniocha Local Government of Delta State at least until recently. She claimed she had renounced her APC membership in 2019 and therefore was no longer partisan. But she remains an appointee of the APC government in charge of the Social Media and one of the spokespersons of the APC Government, a role she has played rather well and some say brazenly.
Some have argued that the nomination of Lauretta Onochie as an electoral umpire is in order and that she cannot be biased in an election in which APC is involved. This argument is weak and not supported by all known canons of proper political behaviour. No committed member of any political party can afford not to try to help his or her political party. It is psychological and apt with all humans. Even judges recuse themselves in cases where they have interest like where a family member is involved.
In fact, it is not about Lauretta Onochie. Any person who has once held membership of any political party cannot be an umpire in an election. The reason is that such a person is already a partisan actor, and partisanship does not allow individuals to be objective in their judgments where it comes to political parties' issues, especially in elections. It's like asking a politician to run the EFCC or ICPC, in the fight against corruption. Is the rat ever made a custodian of fish, its favourite meal?
It is said that justice must not only be done but must also seem to be done. This axiomatic statement also underscores the same essential factor. Public perception requires that those who are umpires must seem or appear so to the critical public. This also means that no matter how honest Onochie or anybody in her shoes would want to be, she will not come across to the Nigerian public as being honest in the discharge of her duties as an INEC Commissioner. This is perhaps the most important reason why she should not have been nominated in the first place let alone confirmed by the Nigerian Senate.
In the likely event that the Senate, which has been seen by most observers as rubberstamp, confirms her despite these observed odds, the senators should bear in mind that they have injured the credibility of elections further and will set a dangerous precedent, which will haunt the nation for years to come.
Lauretta Onochie is a dyed-in-the-wool All Progressives Congress (APC) member and President Muhammadu Buhari's ace supporter. Her name appears as No2 on the Ward 4 Register of the APC in Aniocha Local Government Area of Delta state. So, it will go down in history that despite existing evidence, the Nigerian Senate, whose duty it is to stop such anomaly and absurdity, confirmed her as an electoral umpire. In the likely event that they confirm her, it will not be the first, nor will it be the last in the aberration called democracy in Nigeria.
After all, all it will take is a voice vote, which only the Senate President would hear.
· Dr. Law Mefor, a Forensic/Social Psychologist and Journalist, is a Research Fellow, The Abuja (Social and Political) School. Tel.: +234- 905 642 4375 E-mail: drlawmefor@gmail.com; follow me on tweeter:@LawMefor1.