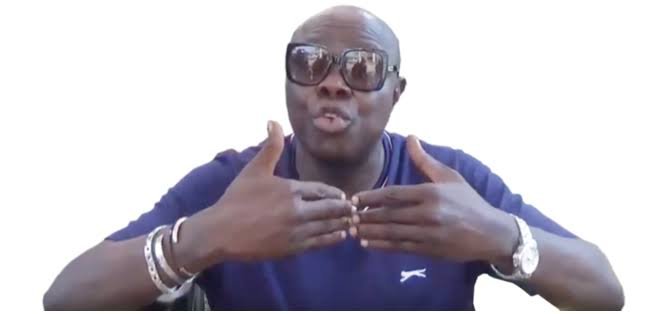 FIFTY-ONE years after the Nigeria-Biafran Civil War, Chief Patrick Eholor said, on Sunday, that the country learned little or nothing from the deadly misadventure and could return to the disastrous path.
Eholor who is the President of One Love Foundation was reacting to some of the issues affecting Nigeria.
In a chat with journalists from Canada, he highlighted some of problems affecting the nation.
Excerpts:
On problems affecting Nigeria
"It is absolutely the first time in the history that the problems that afflicts Nigeria are ignored by the world population. No international newspapers talk about it or intention to intervene.
There's an international conspiracy to lead Nigeria to another civil war. The USA, RUSSIA, EUROPE & ASIA has kept deaf ears to the Nigerian problem in order to get rid of our natural resources. Some of our leaders are not proactive enough even though they know what's going on. There's an international complots to create chaos in Nigeria while our leaders continue to fold their arms."
On naira notes and coins
"The use of coins justifies a well-functioning market economy, one that required not only a considerable expansion in the circulating coinage but also rapid population growth and the concomitant development of towns and villages. The use of coins in money system is unparalleled. They last almost for forever and as metal can be recycled and melted again. They worn-out less than paper cotton stamped currencies in time and has a very positive social impact on citizens. The paper or cotton made currencies may be lighter in weight to transfer and transport but the coins social impact in our society is so noble even when the joyful sounds they make in your pocket. There must be a plausible reason why most rich nations still uses the coins. How I wish we could go back to old beliefs again."
On the activities of Pastors in Nigeria
"The Lord forbids men to practice priestcrafts. That being noted! WHAT IS THE COMPLETE DEFINITION OF PRIESTCRAFT? Priestcraft is all about glorifying the person himself. It is an imitation of what Lucifer did premortally. Anyone — ANYONE — who seeks to draw fame, glory, and attention to himself by setting himself up above his congregants is practicing priestcraft……PRIESTCRAFT!
"Men preaching and setting themselves up for a light to the world that they may get gain and praise of the world; they do not seek the welfare of Zion" (2 Ne. 26:29)ZION?
Zion is synonymous with city of God, and it is a place that God loves. Zion is Jerusalem. Mount Zion is the high hill on which David built a citadel. "The Lord loves the gates of Zion more than all the other dwellings of Jacob. Glorious things are said of you, city of God:" (Psalms 87:2-3 NIV)This is Christianity will most read the Bible properly. My friend Barrister Douglas said I am against god of men, not Men of God.
"All Pentecostal Churches are stomach deep in this. The husband and wife signboards in front of their business centres, sorry Churches are advertising their ownership and attraction of the congregation to themselves. Couple with the fact that they are never wrong, never can be corrected, prayed for or advised.
All these is because we don't have a government that can put them were they truly deserve."