The life of Abel Chinedum Chukwumba Chukwu is remarkable, because it sums up the success story of the average Nigerian. From a very young man, Chukwumba raised himself up through personal struggle, and has successfully built a legacy through his achievements, especially in the resolve to leave the world better than he met it, through the training of his children to change the society for the better.
Born on the 25th of July 1951, Mazi Abel Chinedum Chukwumba Chukwu is the fourth child in a family of six.
His father Chukwukpabi was a farmer and his mother Celina is a full time house wife who assisted her husband and also traded in the famous Eke and Afo market which were the dominant market in Nkerefi, Nkanu-East LGA, Enugu State. He is popularly called Chukwumba by his kinsmen and nicknamed Bob Hammer as an amateur boxer.
Education
Mazi Abel Chinedum Chukwu was also called "Christopher" at a point. He started his primary education at Methodist Primary School, Umuogbii at the age of 5 in 1956, because his people believed he was restless and heady and wanted him to be pruned by his seniors and teachers. However, he was very bright and smart, even smarter than other kids who were older but his class mates (at that time kids were 8years or more before they were admitted to Elementary Schools).
His Headmaster, Mr Abel, changed his name from Christopher to Abel, because of his brilliance.
The life of Chukwumba has not rosy, he has endured so much ups and down but remained unflinching.
In 1957, he fell severely ill and could not go to school for a whole year, he resumed Elementary 2 in 1958.
Work life
After Elementary School, he could not further his education for financial reasons and went to take a job as a nanny in Railway, Enugu, for one Mr. Nelson Nwosu, in order to make some money and further.
From palm wine tapping to war
He decided to travel to the South West in 1966, to improve his income, and journeyed to Ondo State to become a palm wine tapper to make money for his secondary education.
He was at Ilesha when the infamous Biafra-Nigeria Civil War broke out, his Boss transported him to Benin where he was handed over to a truck driver who took them to Onitsha and a man from Enugu, one Okonkwo drove them from Onitsha to Enugu. The war lasted for about 18 months and in the heat of the war, he sold snacks and other edibles to survive in the war-torn areas of Enugu.
The Boxer, Bob Hammer
In 1968 when the heat of the war subsided, he joined amateur boxing where he took the name Bob Hammer, while still trading, he boxed until 1976 and was runner up in the Greater Tomorrow Championship in 1976 (an inter-state competition that was held among all Eastern States).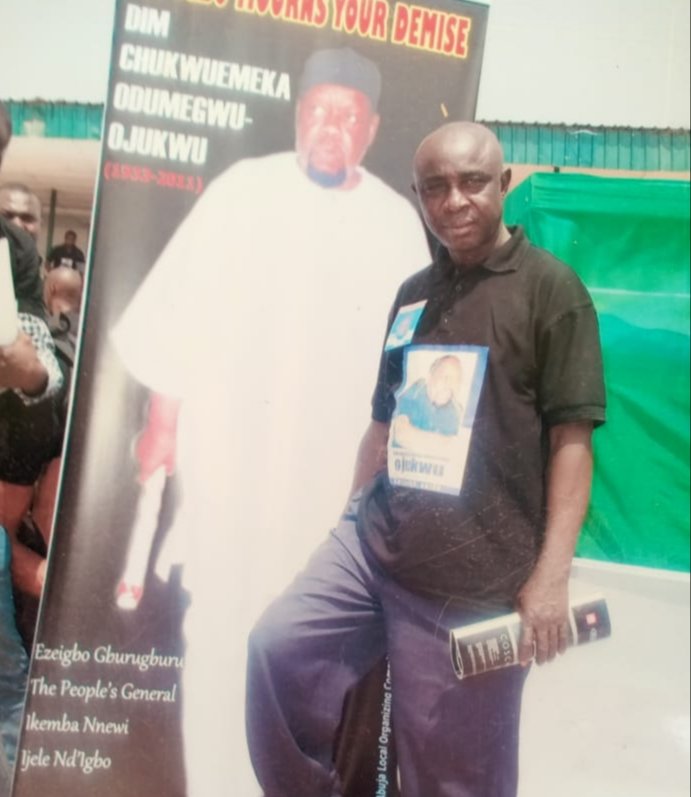 Back to school
He was still an amateur boxer when he wrote the Entrance Examination to Secondary School. He applied for Technical College Ngwo, Enugu but was posted to Comprehensive Secondary School. He resumed in 1972 and completed each session in 6 months.
In 1974 after Secondary School, he took a teaching job to assist himself and his family at Umuogbii, Nkerefi.
Love and marriage
In 1977 he met his wife, Alice Nnenna Ofoelue, and a deep passion and love for her blossomed. He enrolled in Teachers Training College and obtained a certificate which qualified him as a Grade 2A teacher. He was posted to teach in Ubahu, in Nkanu, Enugu State.
In 1981 he got married to his beloved, Alice Nnenna Ofoelue, who is the mother of his six children and has been with him till date (His 40 years anniversary). He had his 1st child and daughter, Nneka that same year.
Further studies
In 1983-1984 he applied to study Insurance in IMT Enugu, a programme he started but did not perfect for financial reasons.
1n 1985 while still a teacher, he visited Jebba to see his friends and cousins and was informed of the opportunity in NEPA, Generation Station, he applied and subsequently got the job of an Account Officer, he was in Jebba when his wife gave birth to the second child Chijioke. It was a difficult time for him and his family but had to move them with him to Jebba. Not sooner than expected, he finally settled in Jebba in 1987, he had his third Child, Chidimma (daughter).
Passing of precious dads
The same year his father, Mazi Chukwukpabi died.
In 1988, he lost his father in law, that loss was so painful because he was a very close friend with his father inlaw, Mazi Timothy Nwangwu Ofoelue. That year also, he had his fourth child, Chima (son).
Afterwards, he had his other daughters Onyinye and Ijeoma in 1990 and 1993 respectively.
In 1994, he was struck with one of his biggest troubles in life: a union challenge that engendered his retrenchment from NEPA.
After that saga there, many challenges and struggle followed, but being a lover of education, he vowed that all his children must be educated more than himself.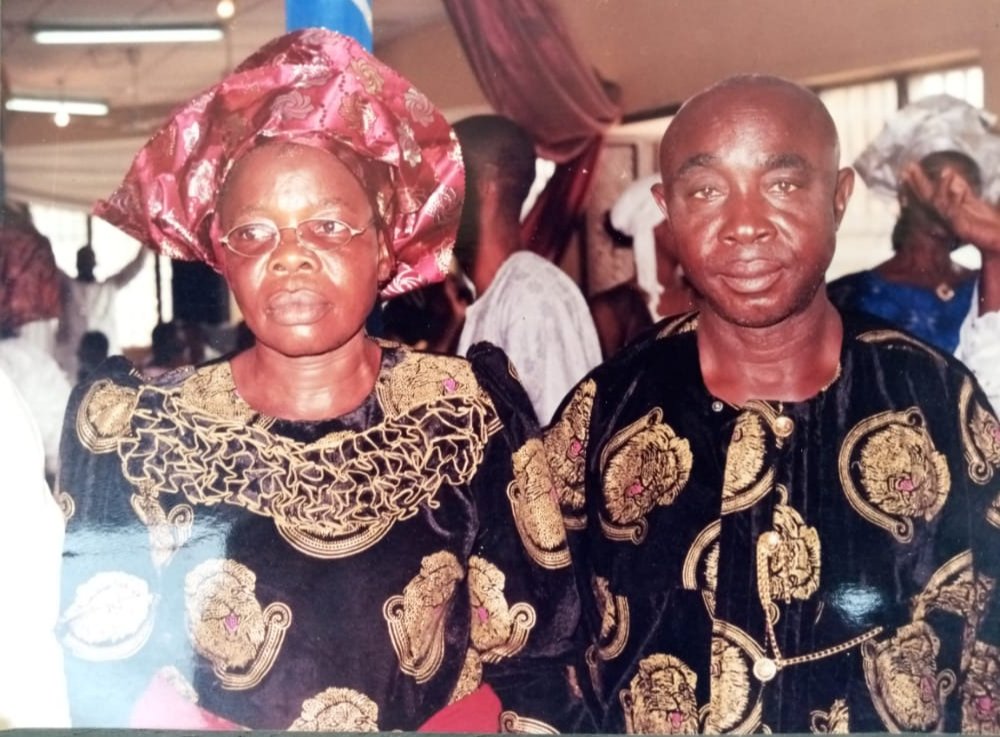 Moving to the centre
To ensure that, he left Jebba and entered Abuja to seek for a job, he joined the Crushed Rock Construction Company, a quarry company in Mpape Abuja.
His six children are all graduates.
He is marking his 70th years today and also his 40th wedding anniversary.
Hurray!