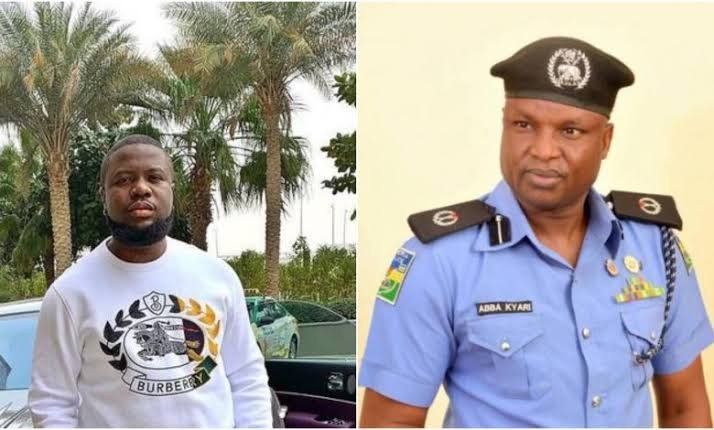 A report on the ongoing investigations into the crimes of Mr. Ramon Olorunwa Abbas, also known as Hushpuppi, by the FBI released by the Department of Justice, in California, USA has linked Nigeria's super cop DCP Abba Kyari to the activities of international fraudsters.
The report, which claims that 'Hushpuppi' had admitted to committing money laundering in a school financing scam and a additional cyber and business email compromise schemes, links DCP Abba Kyari to the activities of 4 other Nigerian in the execution of an international scheme to defraud a Qatari school founder of over $1 Million.
The report accused DCP Kyari of collecting monies from Hushpuppi to arrest one Kelly Chibuzo Vincent, an accomplice of Hushpuppi, in Nigeria after he (Vincent) betrayed Hushpuppi and informed a victim that he was being scammed after having a dispute with his gang.
"Court documents outline a dispute among members of the conspiracy, which allegedly prompted Vincent to contact the victim and claim that Abbas and Juma were engaged in fraud. After this contact, Abbas allegedly arranged to have Vincent jailed in Nigeria by Abba Alhaji Kyari, 46, of Nigeria." The report said.
The report further described Abba Kyari as "a highly decorated deputy commissioner of the Nigeria Police Force who is alleged to have arranged for Vincent to be arrested and jailed at Abbas' behest, and then sent Abbas photographs of Vincent after his arrest. Kyari also allegedly sent Abbas bank account details for an account into which Abbas could deposit payment for Vincent's arrest and imprisonment."
Hushpuppi Arrested with £30m in cash at Dubai home
Hushpuppi a Nigerian Instagram influencer who attracted over 2.4 million followers with pictures of a glamorous jet-setting lifestyle was arrested by Dubai police, in June, 2020, amid claims of a £350m cyberscam scheme.
Hushpuppi is currently facing criminal charges in the United States of conspiracy to launder money obtained from business email compromise frauds and other scams, including schemes that defrauded a U.S. law firm of about $40M.